Malaysia is one of the best countries in Asia for tourists of all around the world. This beautiful country is famous because of its natural beauty, beaches, impressive scenery, rain forest, and the tallest twin towers in the world. It is also called the paradise of Southeast Asia and it is located south of Thailand.
If you are planning to visit Malaysia for the first time, then this is the best travel guide to Malaysia and you will find a lot of things that you should know before going to Malaysia.
Best Time to Visit Malaysia
The best time to visit Malaysia could be different based on the preference. If you want to enjoy the local festivals then the best time to visit Malaysia in summer. During this season you can enjoy the event of Malaysia's Independence Day and you can also enjoy the Rainforest World Music Festival.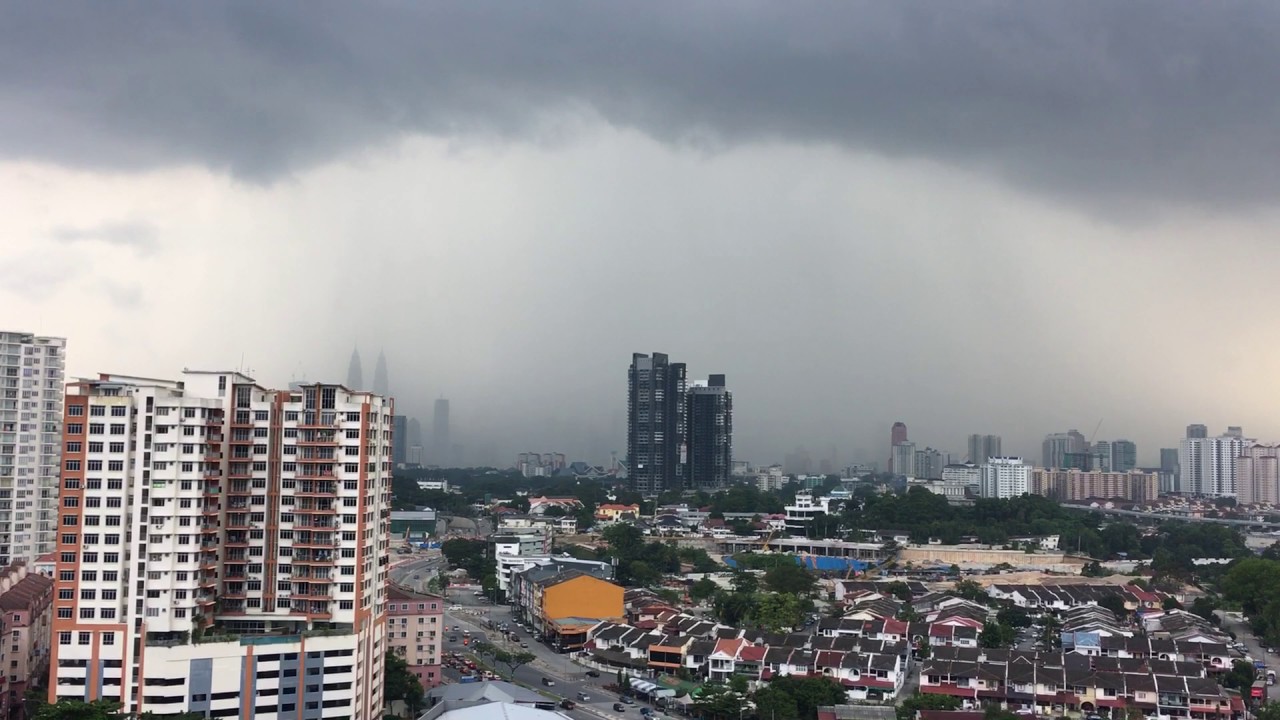 If you want to enjoy the weather in Malaysia then again, different parts of the countries have different weather conditions. The capital city, Kuala Lumpur has a tropical climate. It has plenty of rain throughout the year along with the sunshine as well. If you are in Kuala Lumpur, you can expect rain anytime any day.
The west coast of the country, such as the island of Penang and Langkawi has better weather conditions in the months of December to February.
What Language You Should Know?
Language should not be a problem for any tourist if he or she can speak English. The official language of the country is Malay (Bahasa Melayu). But the people of Malaysia also speak and understand the English language.
Currency of Malaysia
The currency of Malaysia is the Malaysian Ringgit (MYR). 1$ USD is equal to 4.30 Malaysian Ringgit (updated 5th April 2020). 1 Malaysian ringgit is divided into 100 sen. The symbol of the ringgit is RM so each amount will be proceeded by RM, such as RM 1.0 or RM 15.0.
Banknotes are RM100, RM50, RM20, RM10, RM5, and RM1 while the coins are 5 sen, 10 sen, 20 sen, and 50 sen.
You can find a lot of currency changers all around the cities so it is best to get the Malaysian ringgit from Malaysia especially if you have the US $. If you buy the ringgit outside Malaysia, it will be very expensive. You can find a lot of ATMs as well in the cities and they accept foreign ATM cards.
Official Religion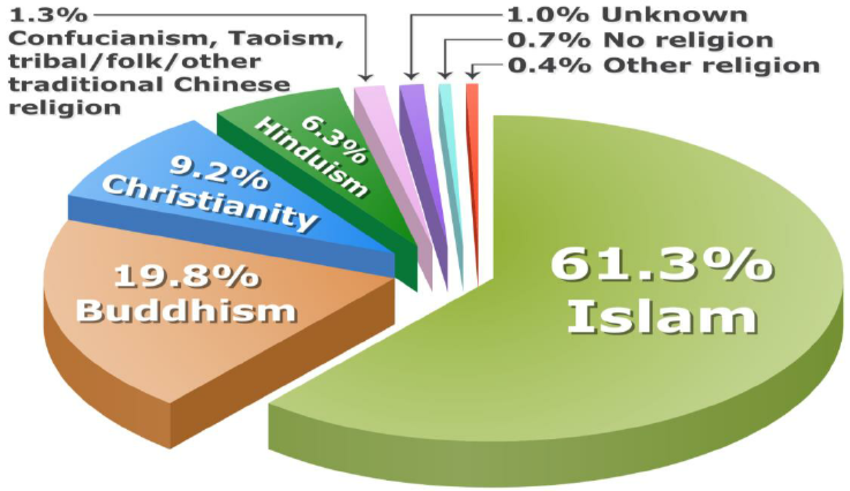 Malaysia is a multicultural country where people from different faith lives. However, the largest practiced and official religion of Malaysia is Islam. According to the census of 2010, 61.3% population of the country is Muslim while 19.8% of people practice Buddhism.
While you will also find Christians and Hindus and their population is fewer than 10% in the country. But you shouldn't worry about the religion as Malaysia has freedom of religion and any person can practice his own religion with peace and harmony.
Top Things to Do in Malaysia
As we said earlier that Malaysia is a multicultural country and you will find cultures like Malay, Indian, Chinese, Arabic, and European culture. So if you travel around Kuala Lumpur or Malacca on a single day, you will feel that you have visited 3 different countries as there will be different cultures all around.
With that, you will also find a lot of other things to do in Malaysia based on its natural beauty, rainforests, beaches, and modern shopping malls. Here we are mentioning only 3 things to do in Malaysia.
Visit Petronas Twin Towers
In the capital city Kuala Lumpur, you can find the world's tallest twin towers named Petronas Twin Towers. This is the major tourist attraction in Malaysia and an iconic building for which Malaysia is known for. The planning of these twin towers started in 1992 and the construction was completed in 1998 when these twin towers were declared as the tallest twin towers in the world.
The height of the towers is 452 meters or 1483 feet. Both towers are connected with each other with a connecting bridge at the halfway up. The building is a commercial hub as many big companies like Barclays Capital, Accenture, Al-Jazeera and many more can be found here. Don't forget to buy tickets for Petronas Twin Towers before you go there.
Langkawi Sky Bridge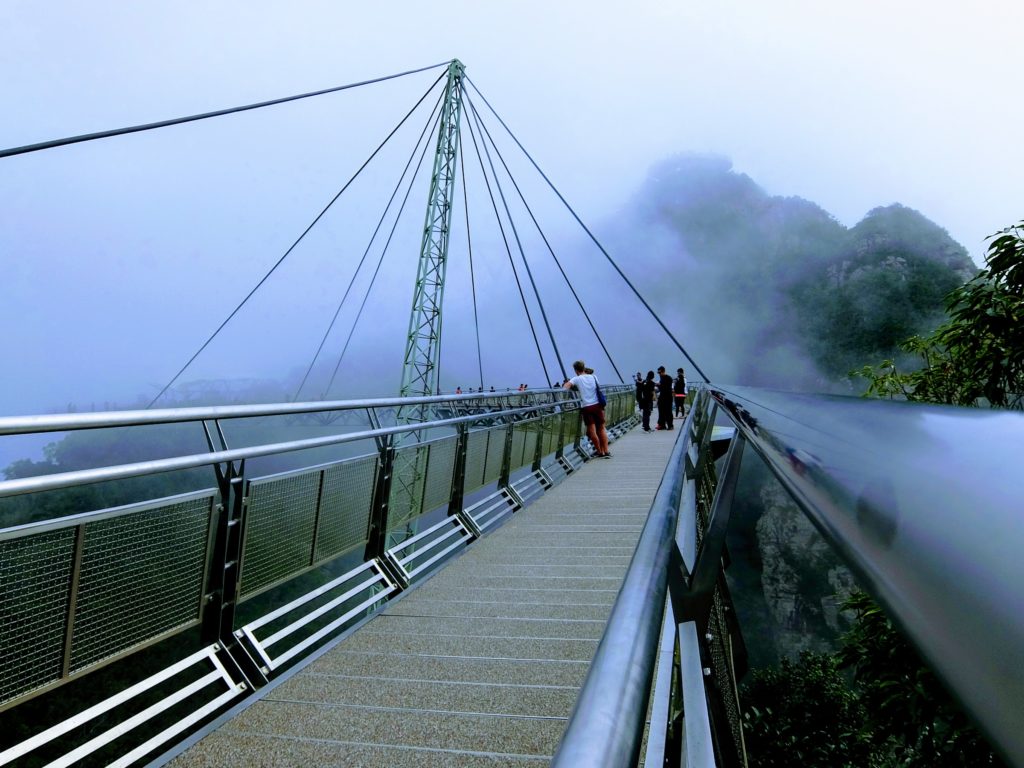 Langkawi is a small yet beautiful island in Malaysia. It has many tourist attractions but the Sky Bridge and Cable car is one of the best tours that you will remember all your life. You can first enjoy a ride on the cable car and can watch the beautiful beach and high mountains from the skies.
Then, the Sky Bridge is a 125-meter curved bridge made from the steel and concrete panels. It is supported by the heavy cables and fixed to the mountainsides. You can walk on this sky bridge suspended in the air between two high mountains. The most amazing part is when you come to know that bridge is shaking and you are in the center of the bridge at the height of around 680 meters.
Before you plan your trip to Langkawi Sky Bridge, Malaysia, confirm that bridge is open for the tourists as it could be closed occasionally for the maintenance. You need to buy the tickets for the cable car and bridge at once as well.
Malacca City, Malacca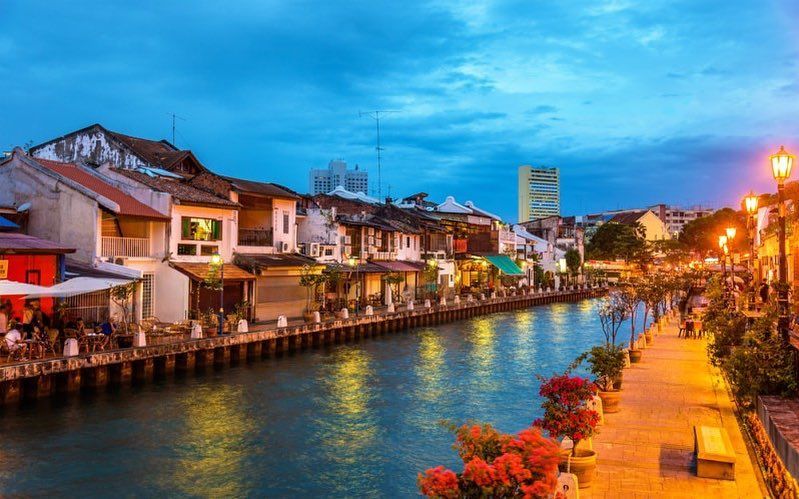 Malacca is a beautiful state of Malaysia that shows the real Malay culture. Malacca city is the capital of Malacca state which is famous for its greenery, culture, and history. Jonker Street Night Market is the main attraction of the city. It is an open-air market and a must-visit place on weekends.
You can find a variety of local food with other cuisines in this market. You can find the best street food at very reasonable prices in this market. Not only food, but you will also find a lot of entertainment stuff and you can spend a good time here.
The 15
th
century period of Malacca Sultanate (state) is considered as the Golden Age for the Malay culture. It has historical importance because of the Dutch and the Portuguese era. St Paul's Church is another great attraction along with A Famosa Fort and Stadthuys which is the residence of the Dutch Governor.
Visa Requirement
Visa On Arrival (VOA) is not available for most of the Asian and African countries. Like citizens of Pakistan, India, Sri Lanka, Israel, and many other countries can't get the VOA. Your passport validity should be six months beyond the date of entry in Malaysia.
If you are going for a Business or Tourism trip, then you can enter Malaysia without a Visa and you can stay in Malaysia for 90 days. You need to show your valid bank statement as well that must have sufficient funds so that you can sustain yourself in Malaysia. More information can be found from the official website of the government of Malaysia.
Food
When you are visiting Malaysia, you should not be worried about the food. Since Malaysia is a multicultural hub, hence you can find a variety of food. For Muslims, it is not difficult to find the "Halal" food while for many Hindu, Jain, or other religions, it is easy to find vegetarian food.