The Trahan Tiny House by Fritz Tiny Homes fits an astonishing amount of amenities into its 32-ft (9.7-m)-long structure and was constructed for a client who instructs online yoga sessions. The transportable house features a cosy living room, a compact home office, room for an exercise bike, and it also doubles as a yoga studio.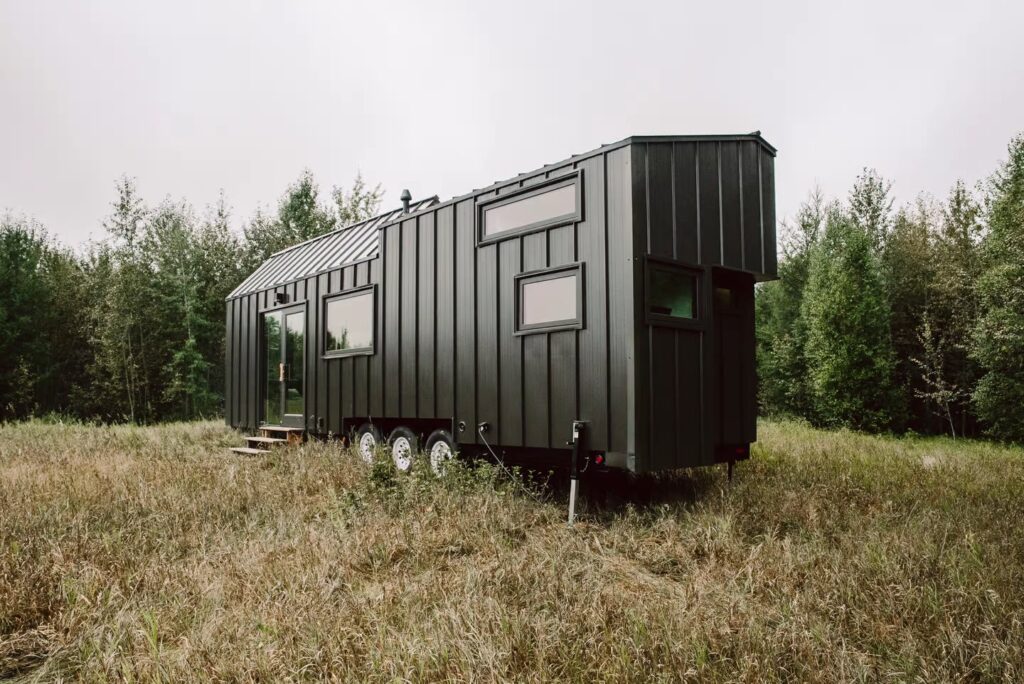 Based on a triple-axle trailer, the Trahan Tiny House is completed with metal cladding panels and Douglas fir. Its general design is intended to resemble a cross between an A-frame cabin and a house from the mid-century era. This seems weird, but it actually works, producing a beautiful exterior.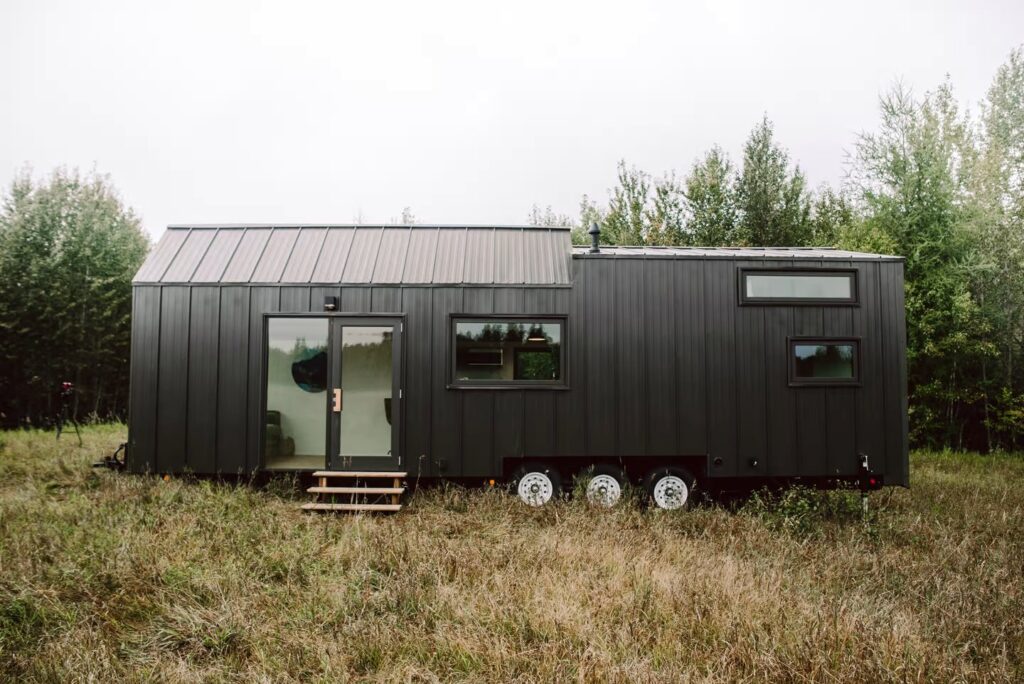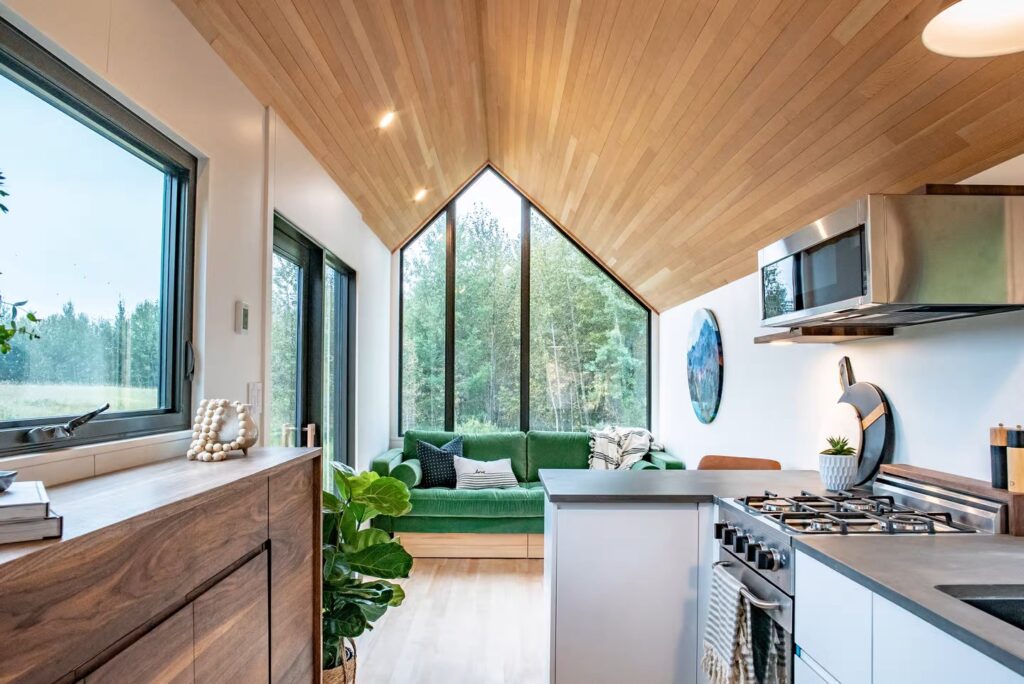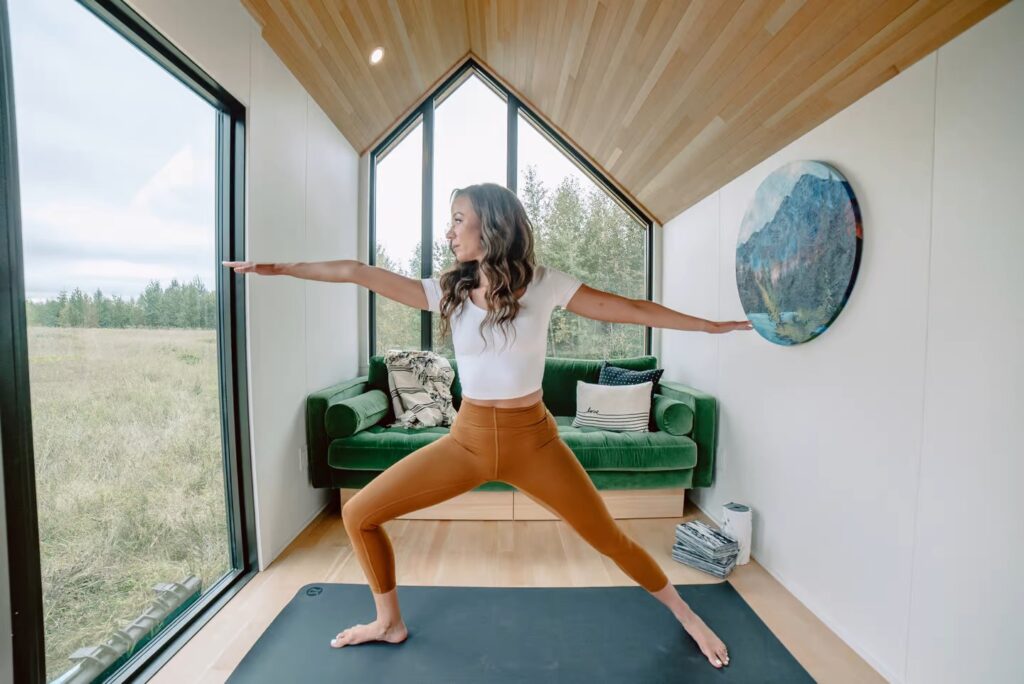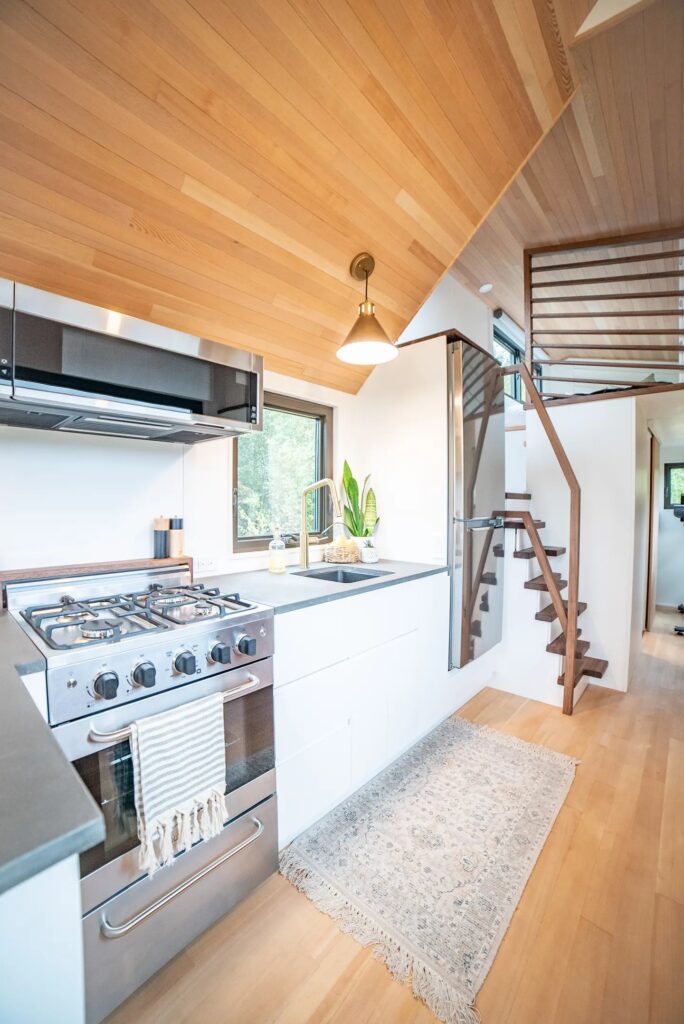 The kitchen is situated in the centre of the home. It has a full-size refrigerator, a microwave/hood vent, a range oven powered by propane, a sink, and bespoke cabinetry, which is well-proportioned by small house standards. There is also an L-shaped breakfast bar that doubles as an office desk and contains concealed drawers for storing stationary, computer accessories, and other items of the sort.