For the hospitality start-up Raus, Sigurd Larsen recently finished a vacation cabin in the style of a tiny house. The small towable home is skillfully created to provide visitors with a strong connection to the landscape around them. It is distinguished by its generous glazing, which includes a big sliding door that opens up the bedroom to the outside.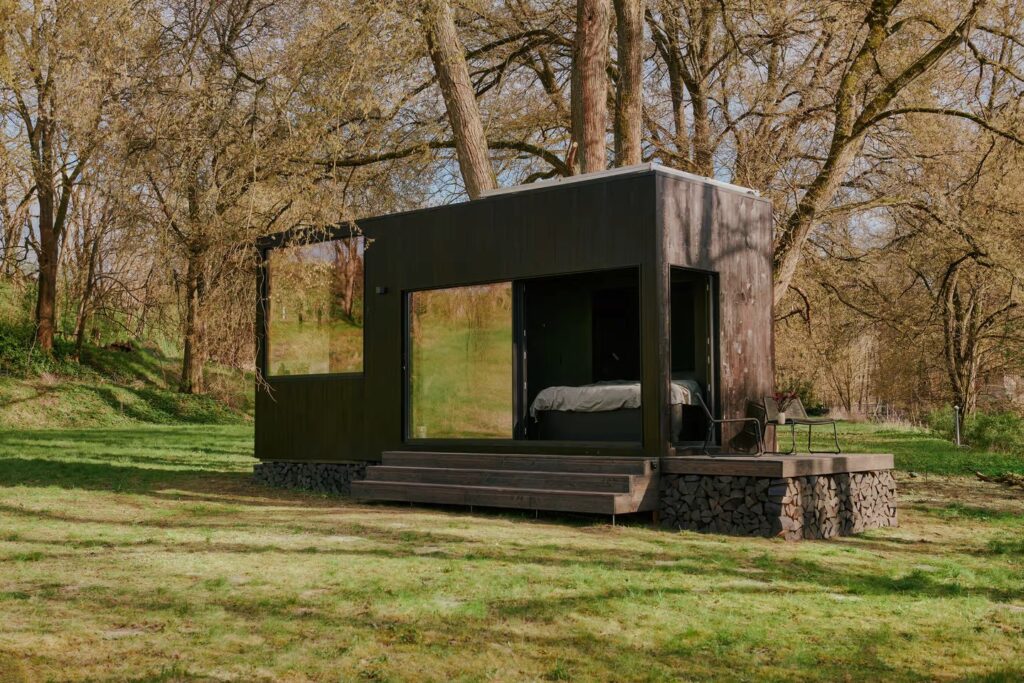 According to Larsen, the choice of the Raus x Wehrmuehle tiny house's distinctive black timber exterior and interior decor, which is significant of the Barrington Tops Cabin, was made in an effort to prevent window reflections and to highlight the view outside. Evidently, the location of all the glazing was also influenced by the same desire to ensure that the rural surroundings take center stage.
"Working with only a few cubic meters is in some ways always a challenge for architects," explained the Berlin-based Danish designer. "But at the same time, I found it to be a source of inspiration because there is such a clear framework set for what is possible. My hope is that each guest will be able to make this place their own and feel at home here, even if for a limited time."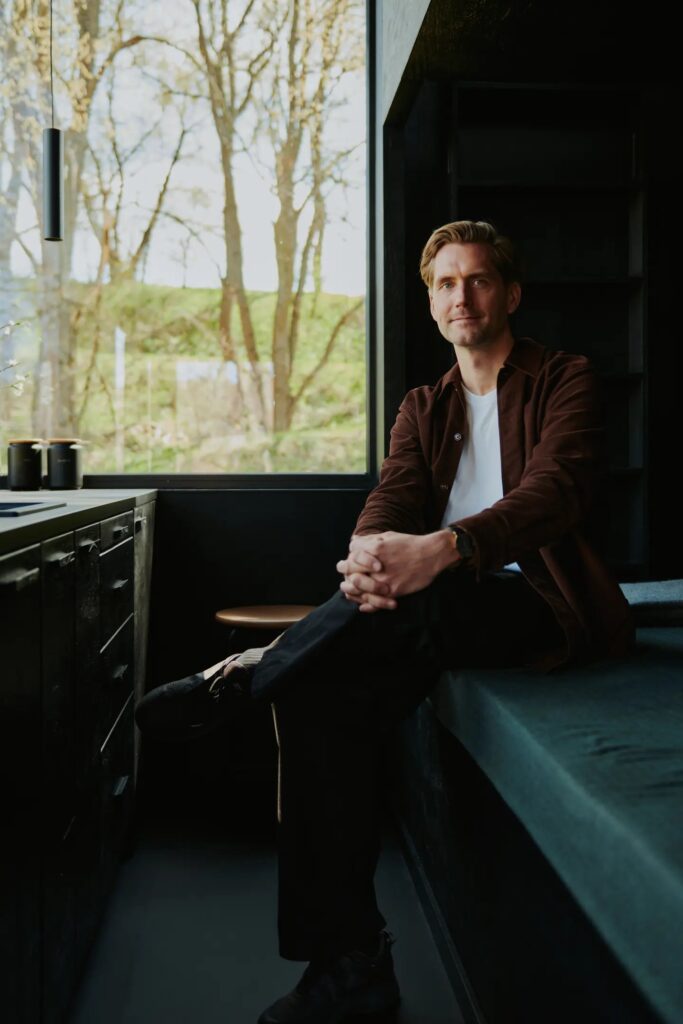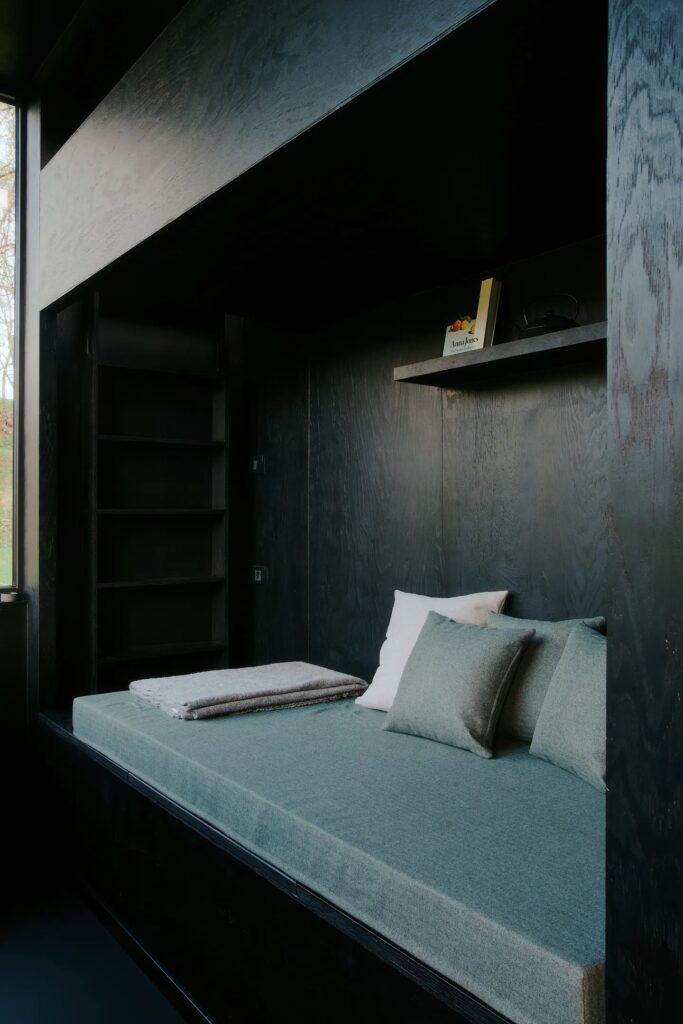 With its two sliding glass doors opening it up to the outside and providing easy access to an exterior terrace area, the bedroom area, which is really the heart of the house, welcomes guests as they enter (which cleverly hides the trailer hitch). If it were a full-time residence, a Murphy style bed would have been a good addition to allow it to serve as an office, but such flexibility is unnecessary in a vacation home. A skylight has been installed above the toilet and shower in the nearby bathroom, which from the photos appears to be very small.