VTN Architects has showed its expertise in using bamboo as construction material and completed its new project dubbed as Casamia Community House. The architecture is capable to bear severe weather and features a tricky arched ceiling reaching a height of 9 m.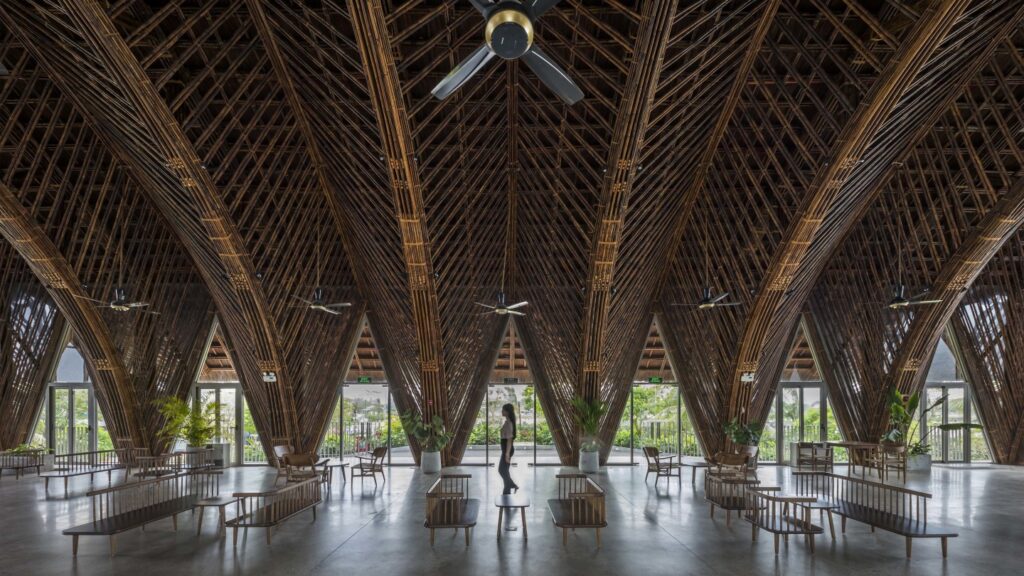 Located in Cam Thanh, Hoi An city in Vietnam near to a river, the house serves as a mixed-use center. Casamia Community House's design is inspired by Nipa palm, which grows in that region.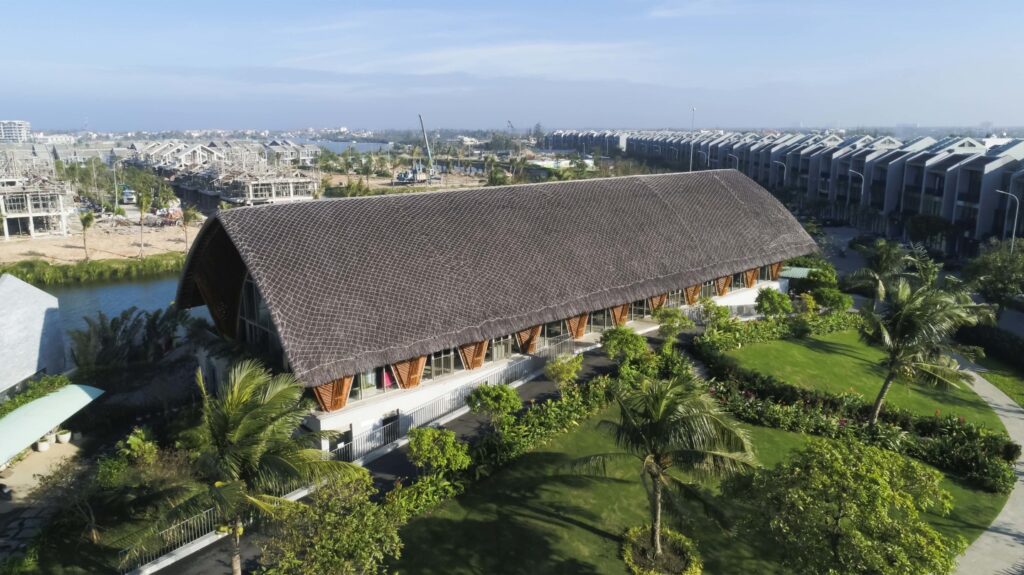 The structure of the building sits on top of concrete plinth and consists bamboo columns, trusses and bracing. The interior of the bamboo provides a floorspace of 1600 sq m. Most of the floorspace is specified for open sitting area.
The entire building keeps a gym, storage area, a medical area, a bathroom and a kitchen inside. Visitors may enjoy swimming in pool outside the building. For natural cooling, glass doors can be opened however ceiling fans are also installed. VTN Architects said that building has been designed to be long lasting however hatch of the building need regular maintenance.
"The typical vault structure illustrates the image of Nipa palms," explains VTN Architects. "At the same time, it is suitable for a longer span. This structure also allows resisting horizontal forces, which helps fighting occurring storms in Central Vietnam. Moreover, the thatch roof combined with a layer of wire netting helps to protect the interior from external natural forces. This building is an example of how to use natural materials to create durable structures, lasting hundreds of years. This is something VTN Architects wants to achieve when designing."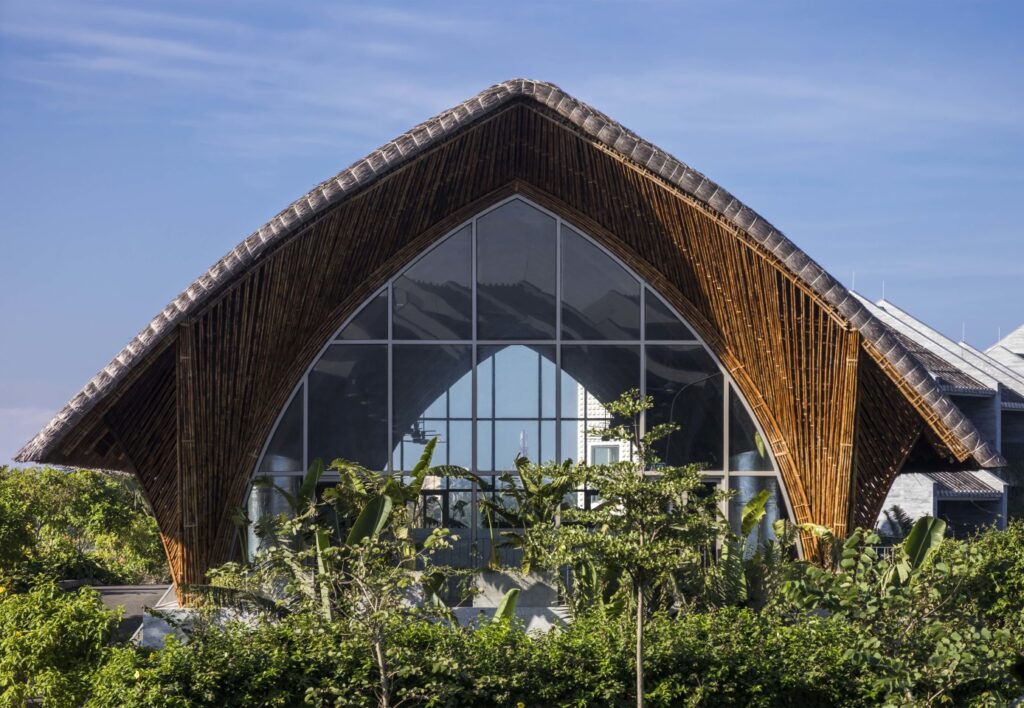 No doubt that VTN Architects has expertise in building bamboo structure. Some other projects completed by the firm are Diamond Island Community Center and Vedana Restaurant.