There is great competition among companies to build super-efficient and solar-powered vehicles to meet the World Solar Challenges. One of the competitor, The Solar Team from TU Eindhoven has recently built The Stella Vita camper. It's a solar-powered house on wheel and will hit the road later this month with a capacity to travel 3000-kilometer trip through Europe.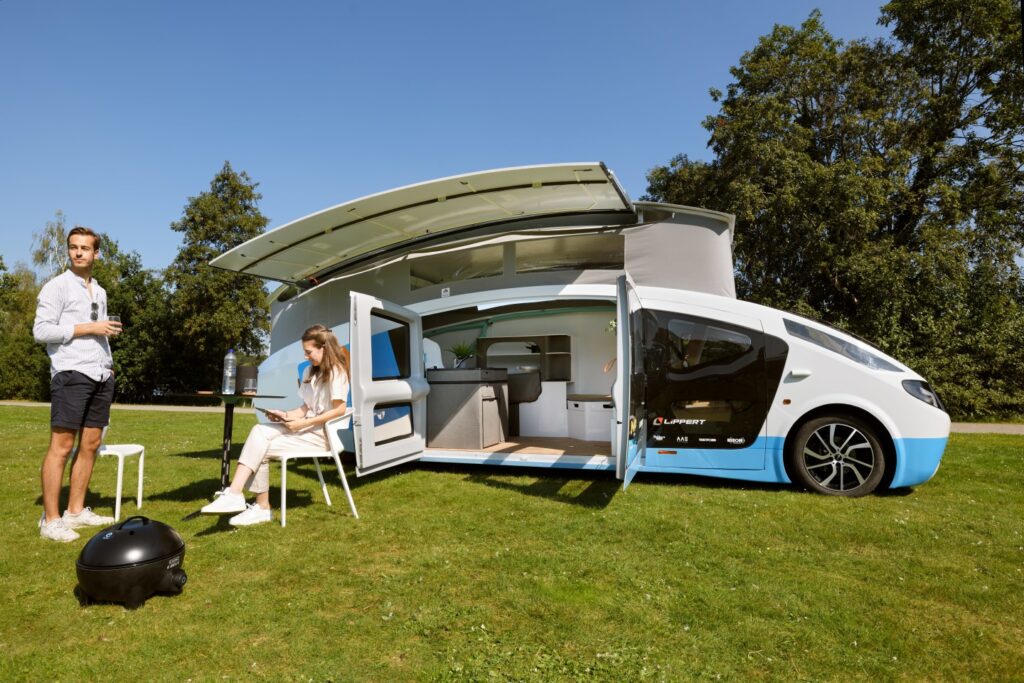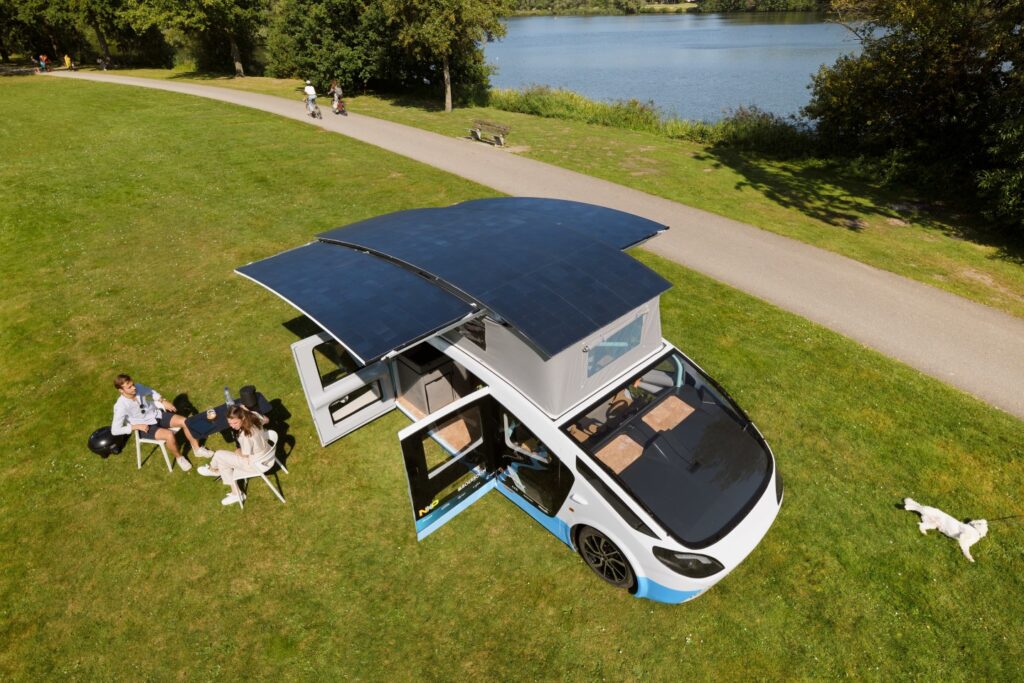 The curvy concept is designed by 22-strong student team and equipped with 8.8 m solar array on roof to gather energy for 60-kWh Li-on battery bank and to run the solar house on 120 km/h. The slide-out panels of the cabin provide a canopy area of 17.5 m2  when parked at camp.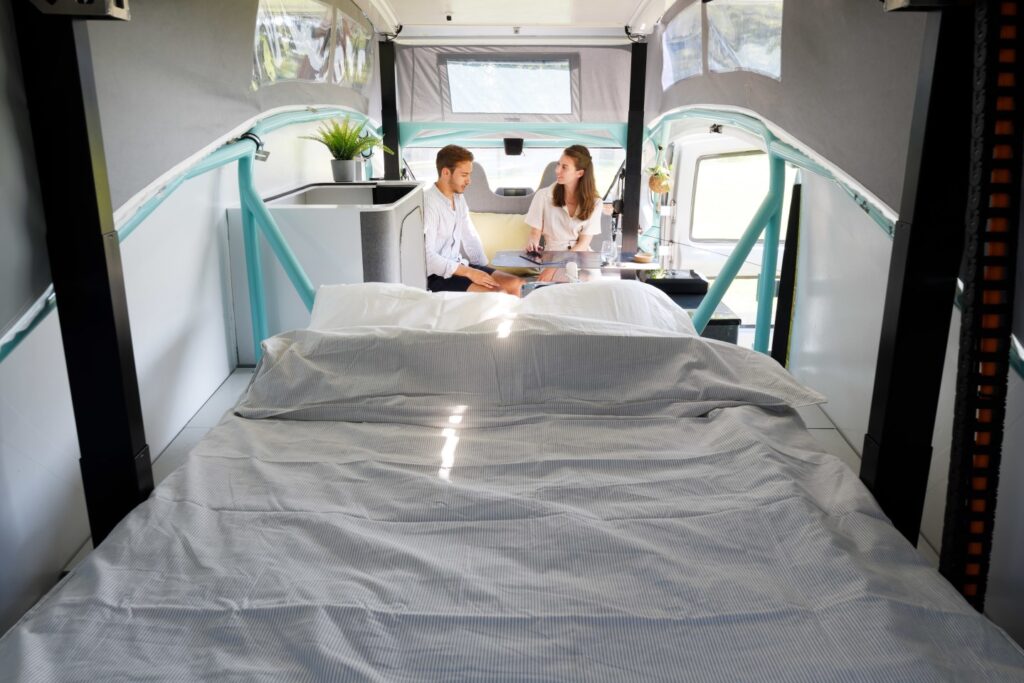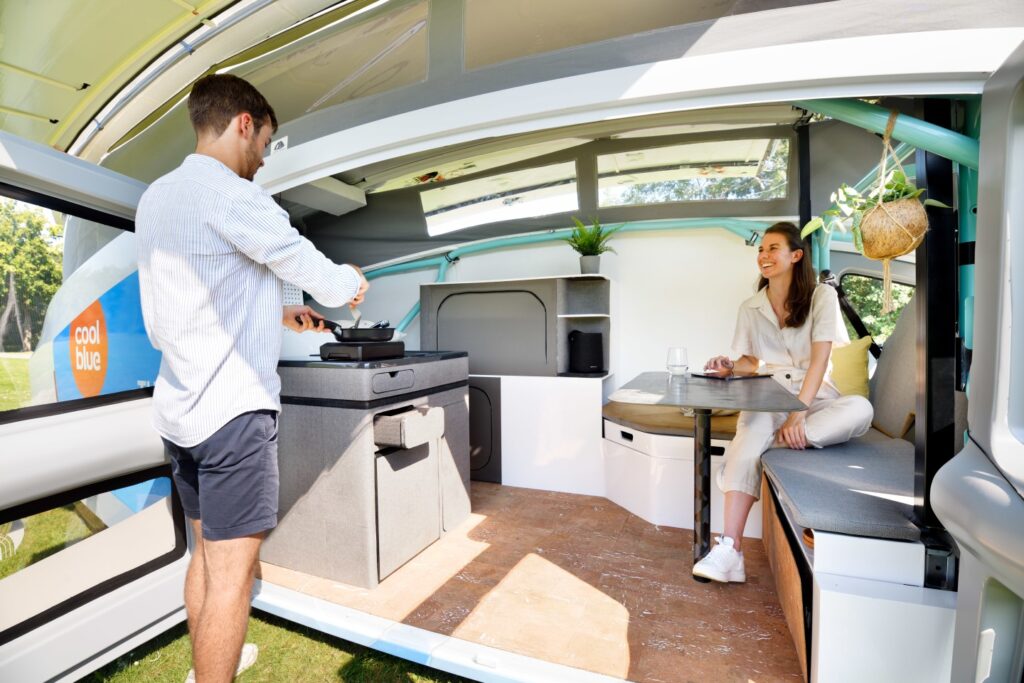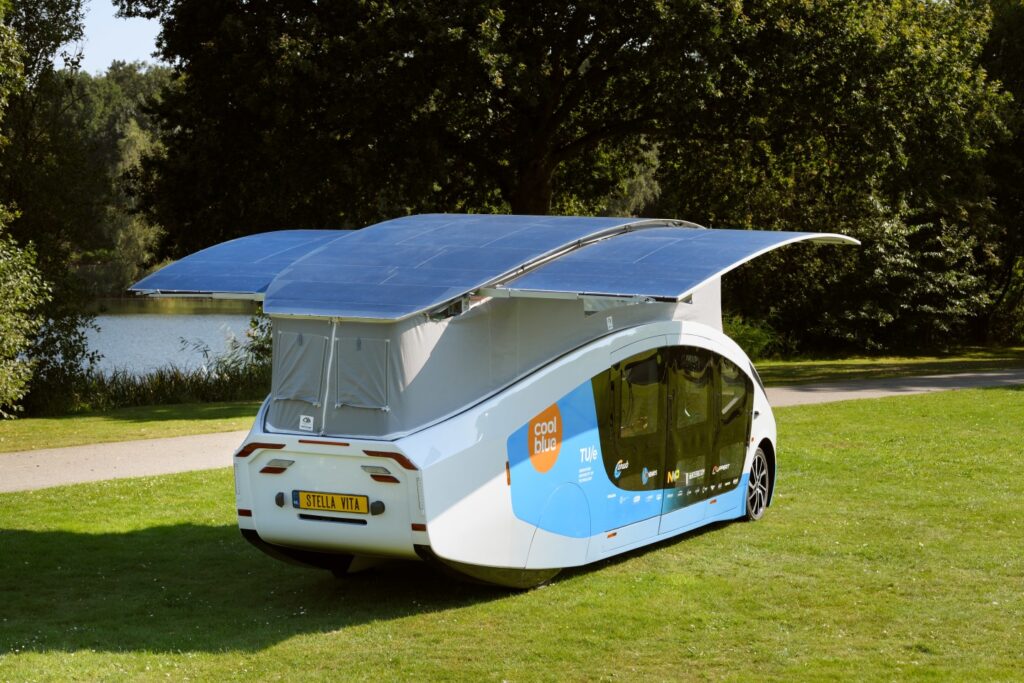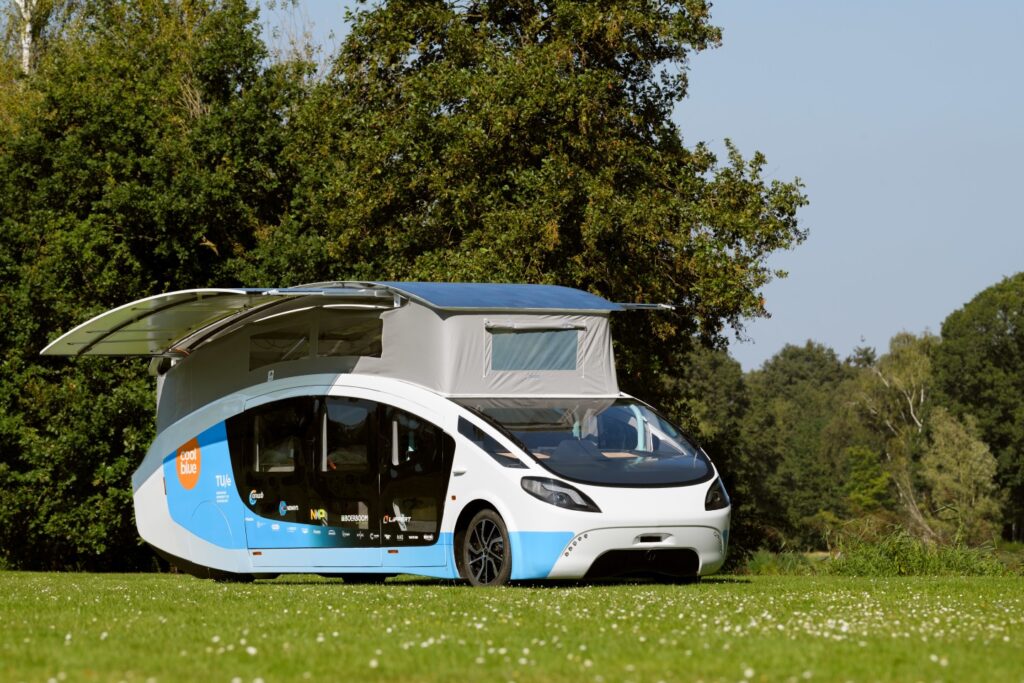 The solar house Stella Vita features a roof pop-up enabling the driver and passengers to stand and move comfortably. The driver can monitor the different energy stats while sitting inside. For light and ventilation, there are two opposing doors behind the cabin while the folded-panels provide a little shad too.