Alabama's Timbercraft Tiny Homes has previously impressed us with its massive towable models, like the Denali XL, which combine cottage-like styling and spacious interiors. Its latest tiny house, the Teton, has a similar overall design, but comes with a more compact footprint that still makes space for a well-proportioned kitchen and a pair of bedrooms.
Measuring 34 ft (10 m) in length, the Teton is a lot larger than the European tiny houses we regularly cover, but still significantly more compact than the 42-ft (12.8-m)-long Denali XL, making it better suited to regular travel. The Teton is based on a triple-axle trailer and its width comes in at 8.5 ft (2.6 m), meaning it meets the standard US towing requirements without needing a special permit.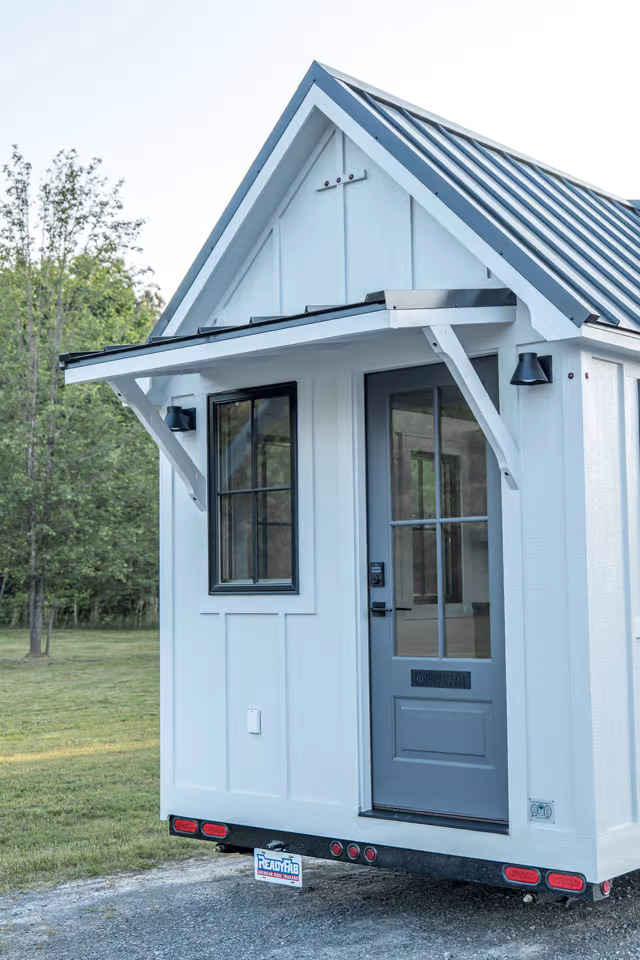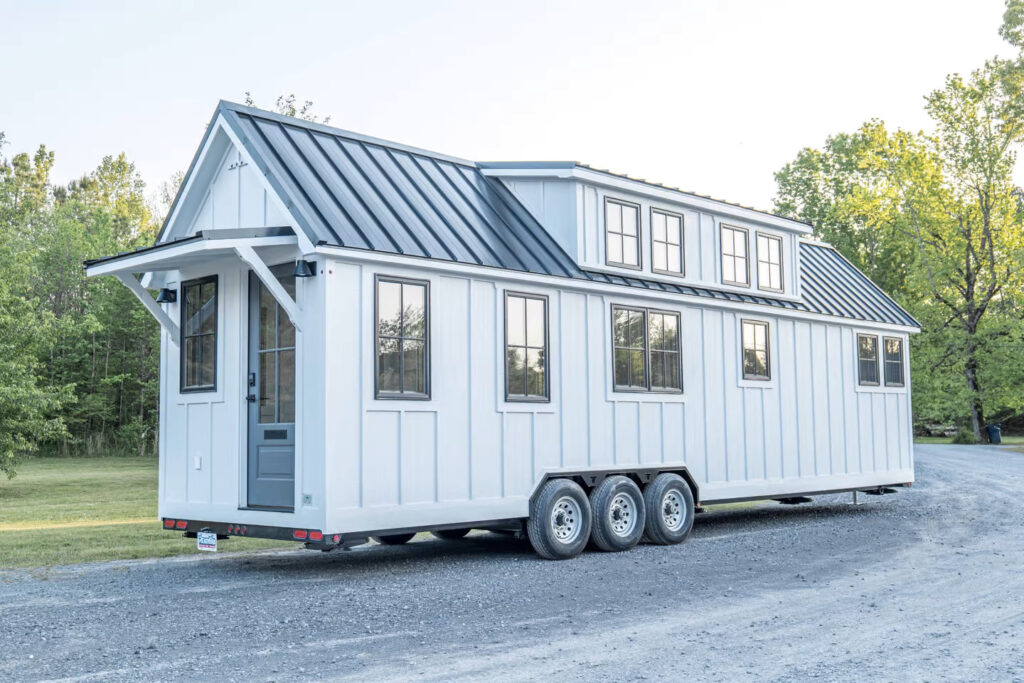 Board and batten siding covers the façade, and a seam metal gable roof with a dormer sits atop it. Shiplap walls, stained wood ceilings, and hardwood flooring are all featured in the 278 sq ft (approximately 25 sq m) of interior space. The entire inside is upscale and bright thanks to the extensive windows.
The living area, despite being quite tiny, welcomes guests and has space for a sofa and small table. The kitchen is close by. The kitchen is the most stunning area of the house and is well-proportioned for a tiny house. It contains an L-shaped breakfast bar with integrated storage, a four-burner propane oven, a farmhouse-style sink, a full-size fridge and freezer, and custom cabinets.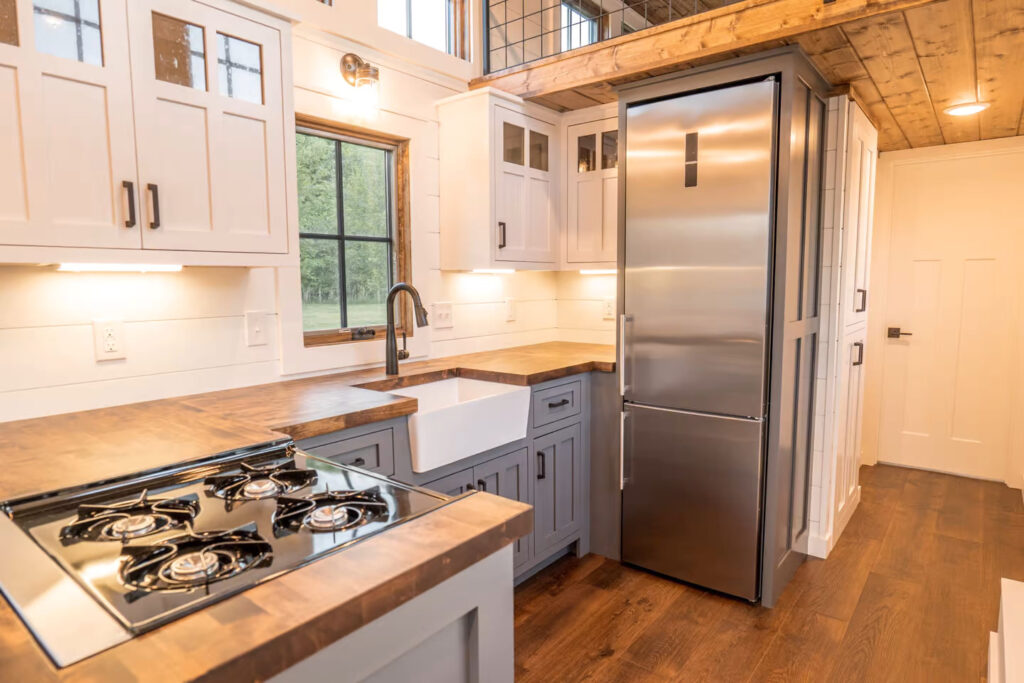 There is a sliding door that leads from the kitchen to the bathroom. It has a shower, a toilet that flushes, shelving, a vanity sink, and a little more storage space as well.
The Teton's master bedroom has enough headroom to stand up straight and is situated on the side of the house that is opposite from the living area, which is still fairly unique for a tiny house. There are various nightstand cabinets and a double bed with built-in storage.
With the help of a ceiling fan and mini-split air conditioner, the house is kept at a suitable temperature. It is powered by a typical RV hookup. The Teton is currently unknown in terms of pricing, however Timbercraft Tiny Homes' models start at US$81,000.