With its extensive line of solar-powered camping supplies, GoSun has gained a solid foothold in the adventure gear sector, and it has now entered the outdoor shelter market for the first time. The recently released GoSun Camp365 trailer is equipped with onboard systems for cooking, washing, and refrigeration, all while remaining true to the company's DNA by powering them all with energy from the Sun. It is built for the whole off-grid experience.
After becoming well-known for its amazing line of solar-powered camping cooking options, such as the GoSun Fusion, GoSun made its foray into cooling in 2019 with the 40-L Chill portable fridge. Both of these items are included in the recently released camper trailer, which was created in association with another outdoor business, Camp365.
The GoSun Camp 365 trailer, which uses two 100-W solar panels and a 130-W version of the swing-out Solar Table that was first launched with its Chillest fridge-freezer combo last year, is made to run entirely on solar power. These panels collect energy, which is then used to power a number of onboard devices and systems from a built-in 1,100-Wh power bank.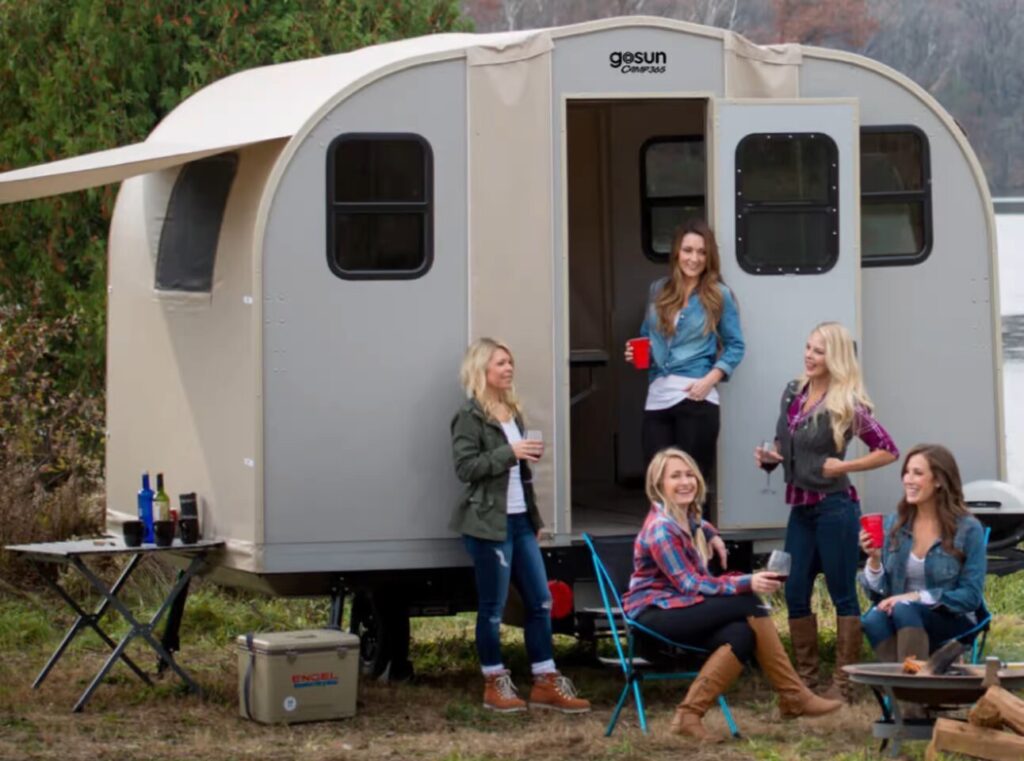 These include the previously mentioned refrigerator and stove, as well as a pump and propane heater that filters water from a 24-gallon tank through to a hot shower or collapsible sink unit, a 12-volt heated blanket, a 1,500-W electric heater, an 8,000-BTU air conditioner, and anything else users may want to hook up via the five 12-V DC, two 110-V AC, or six 12-V DC power outlets.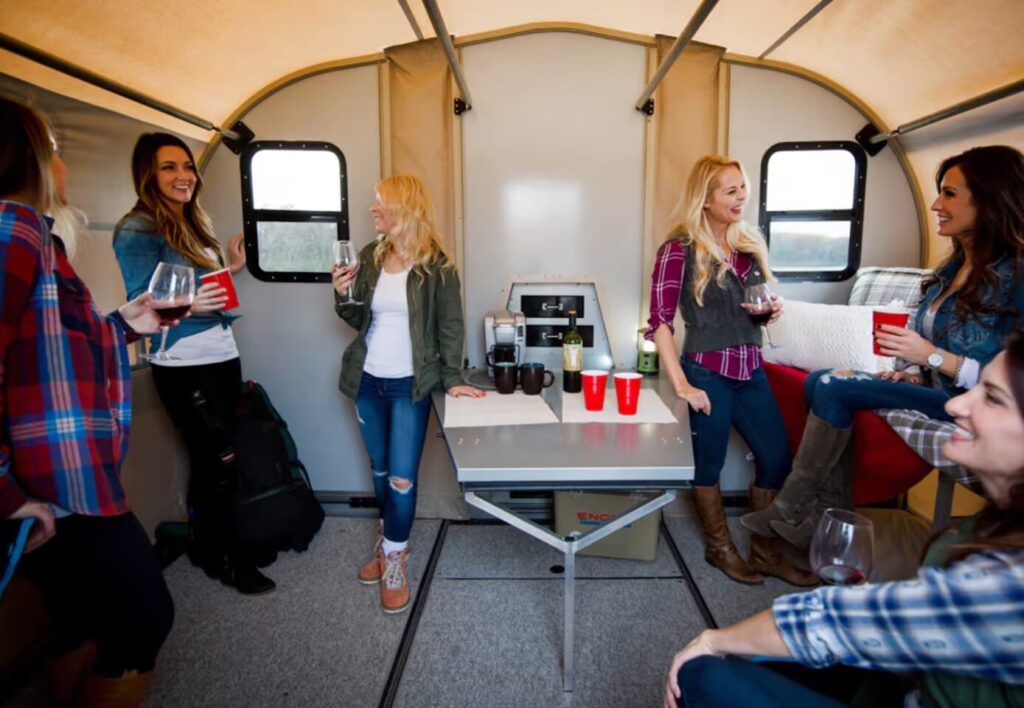 The Camp365 has a cassette-style toilet, two portable 12-V French press coffee makers, and two inflatable single beds that can be joined together to form a queen. The trailer, which has an internal capacity of 100 square feet (9.3 square metres) and a maximum height of 7 feet, six inches (2.3 metres), is also intended to serve as a gathering place. Both ends have a pair of awnings that stretch outward, and the user may choose how much light and fresh air they want to let in through a combination of mesh and tinted glass windows.
The Camp365 was created by GoSun to be easily towed. The outside was made to be aerodynamic when travelling, while the aluminium frame added to the overall weight of 1,800 lb (816 kg). With a collapsed height of 6 ft 8 in (2 m), the Camp365 is comparable to Happier's Traveler caravan from 2019. Despite being significantly heavier than the lightest options available, GoSun claims the Camp365 can be hauled by almost any vehicle.
The business claims that once it does get to camp, a single person can expand the trailer to its full size in less than 10 minutes. Around the aluminium frame, insulated composite hard walls develop, and a synthetic roof that is watertight and impermeable to punctures is placed on top.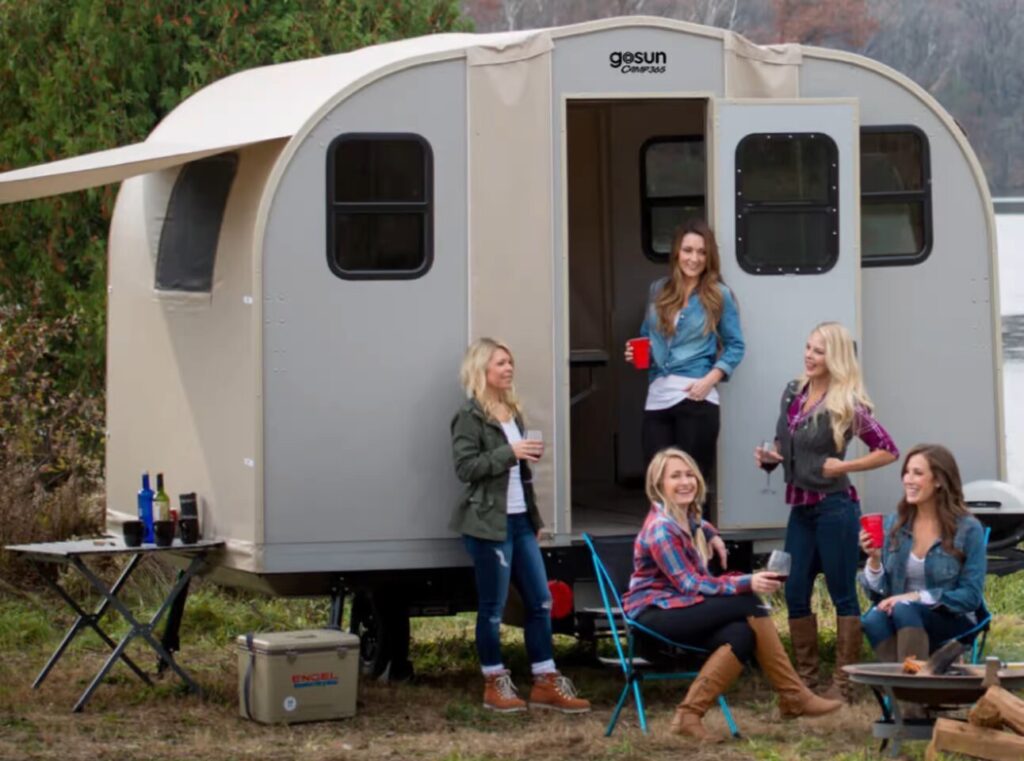 Delivery dates for the 2022 limited run of the solar-powered trailer from GoSun and Camp365 are later in the US summer. Prices for early birds begin at US$32,500.
The video down below has more of the trailer.