Yachts are becoming more popular for outdoor adventure on water surface. With the passage of time, experts are inventing more and efficient energies generating sources. So no doubt solar is forever source of power now a day.
If you are looking for eco-friendly sailing, then solar yachts are best choice for you as solar powered-yachts can sail long distance without consuming fuel.
There are significant advancement in solar panel and rechargeable battery technology during recent years. Now lighter, stronger and more efficient solar panels are available in the market.
Solar yachts use solar energy to operate motors, navigation systems and onboard appliances/electronics as well. A yacht solar system works like a home solar system or solar system of RV but with some structural changes to meet the demands of marine environment.
If you are solar yacht lover then here we've a list of most luxurious solar yacht for your tour.
1-SolarImpact Solar Yacht
SolarImpact is equipped with giant solar array on its upward surface and can go for indefinitely if take it slow and weather conditions are favorable. An onboard 800-kWh battery enables the yacht to cruise for 10 hours with the option to build up more capacity when sun is shining.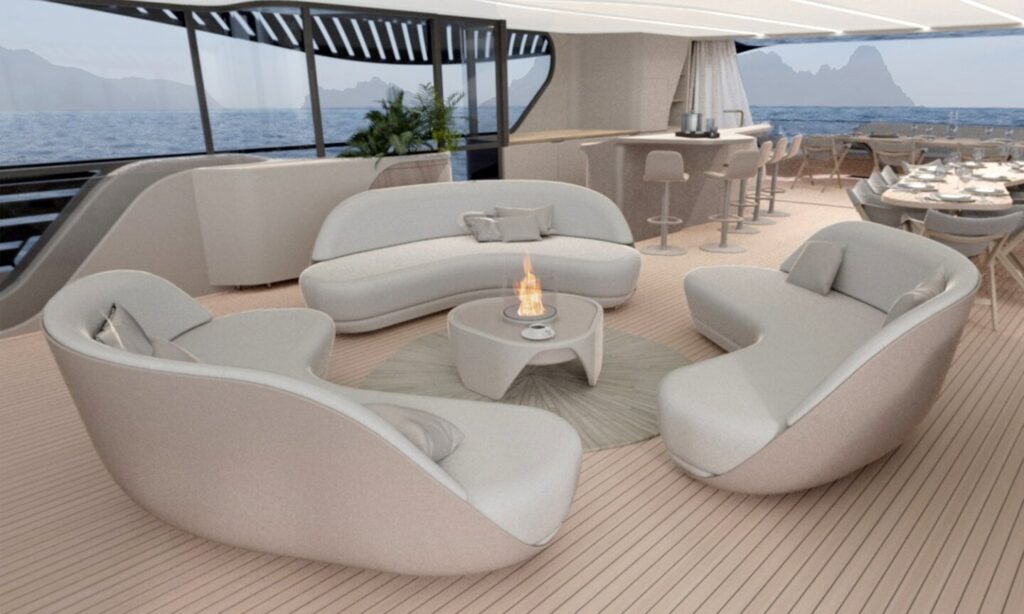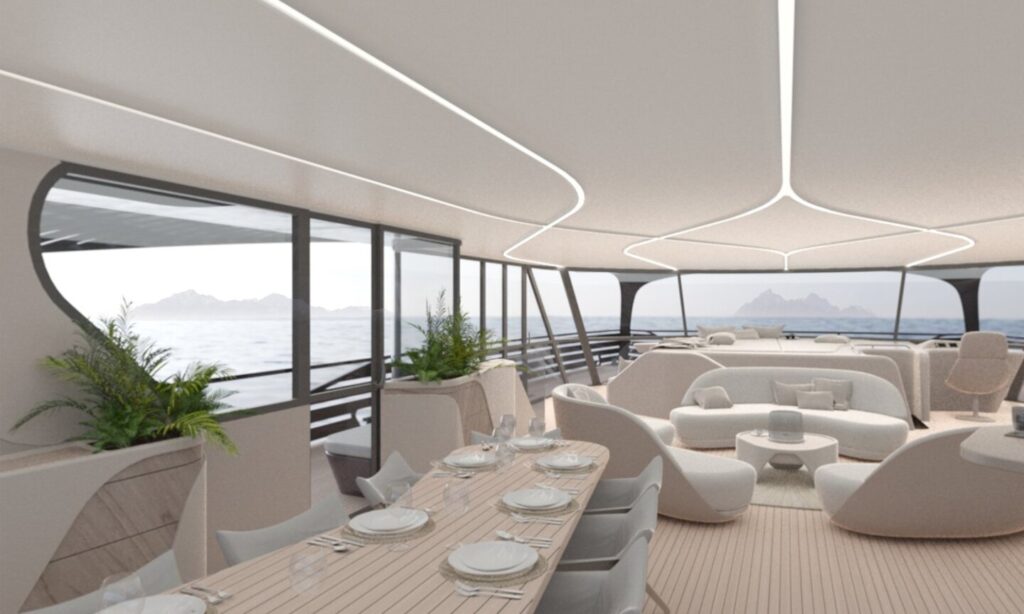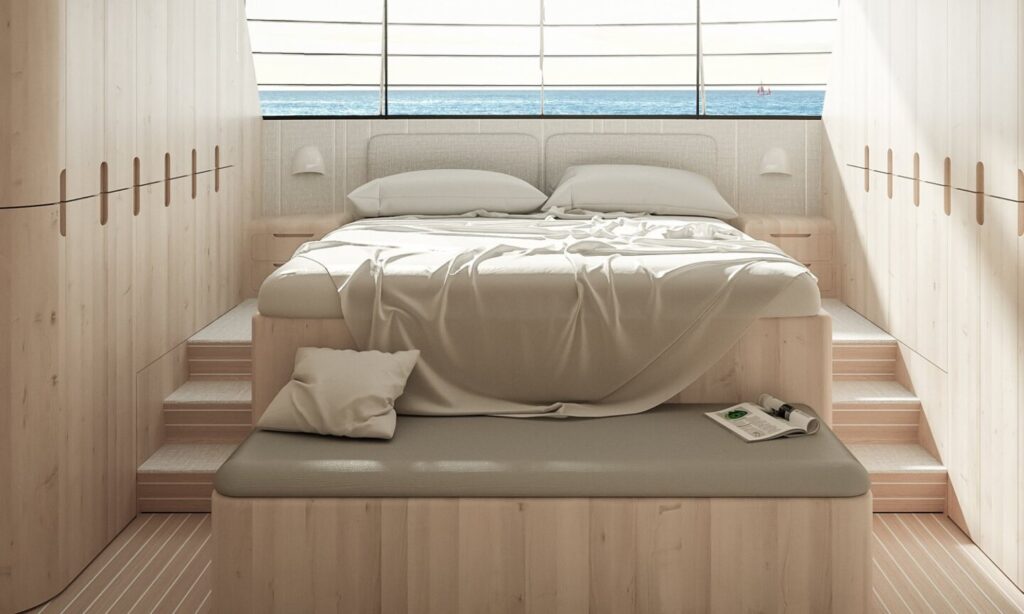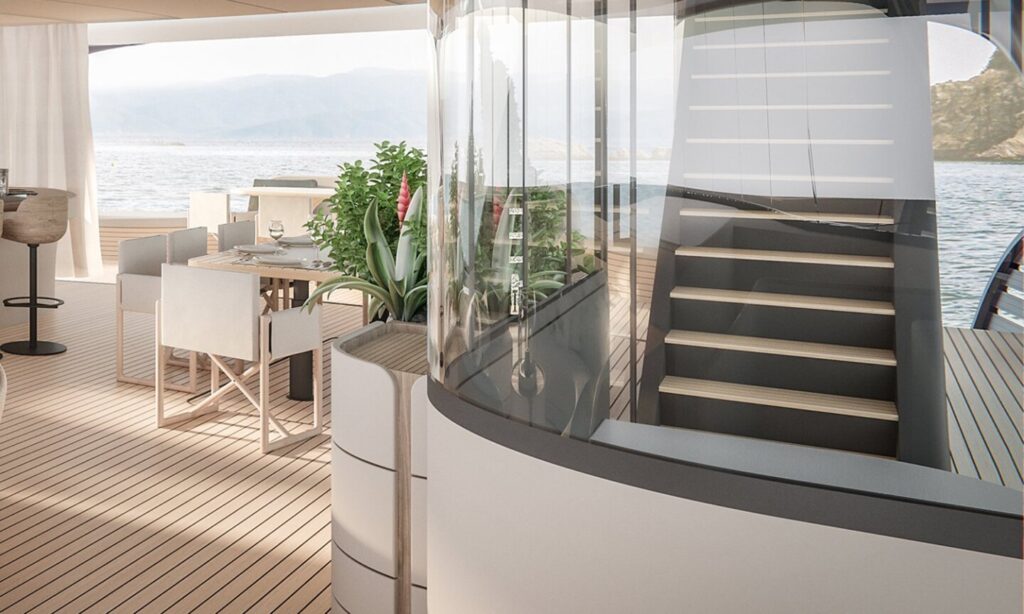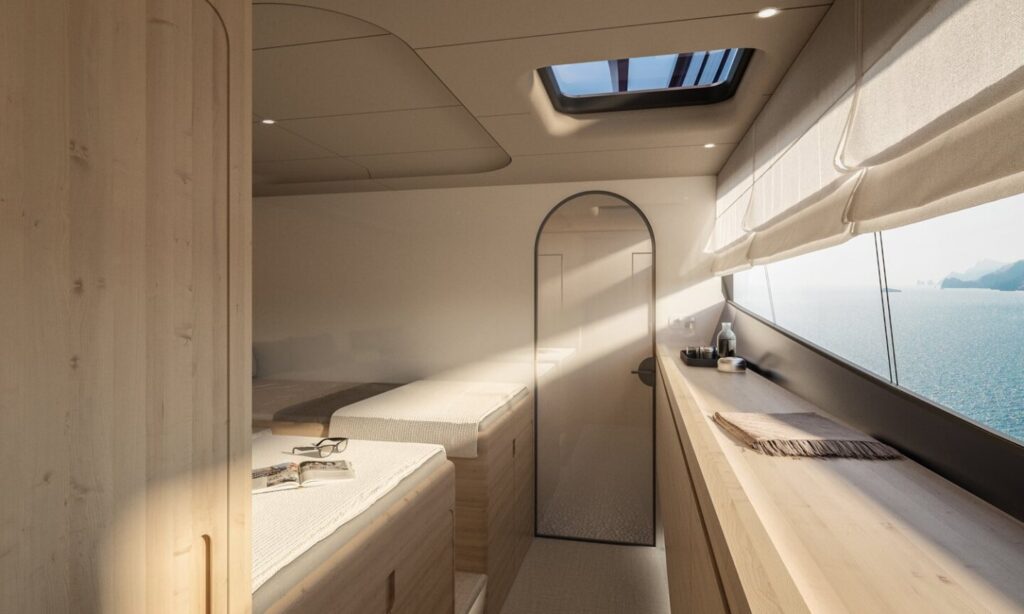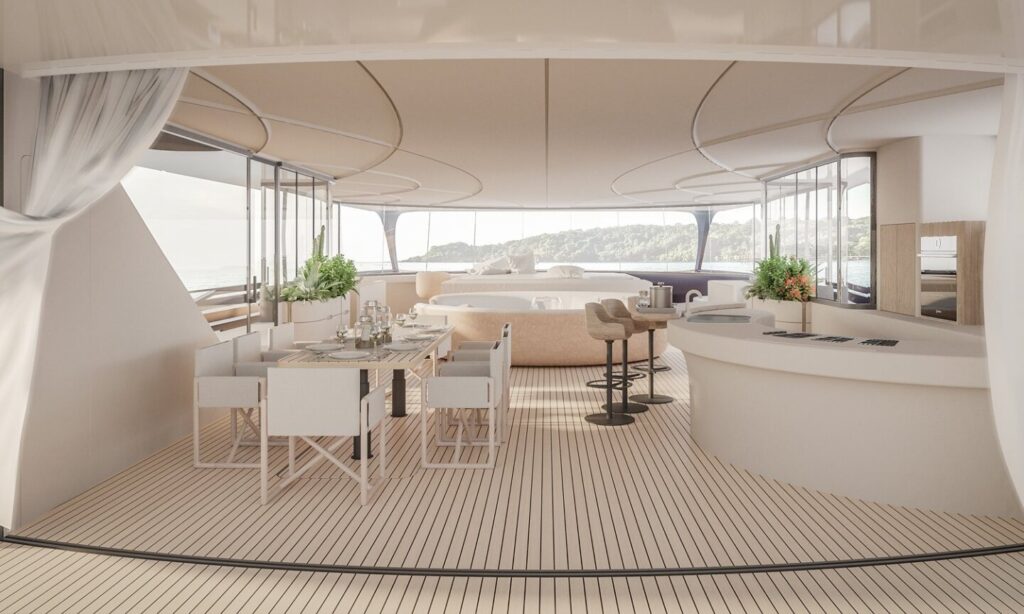 2- Zero Emission Nautic (ZEN) Solar Yachts
ZEN Yachts are 15.7m luxury solar yachts powered by 16 kW roof solar and 160 kWh battery bank to run the all-electric propulsion system. This yacht can accommodate up to 12 passengers inside.
"Our customers are aware that they will be sailing a performance catamaran with zero emissions; they are not looking for a floating hotel, but rather want to enjoy the experience and reconnect with the elements," said Zen Yachts in a press release. "The wingsail acts as a range and speed extender, allowing those who dream of sailing the oceans with their families to do so without leaving a carbon footprint."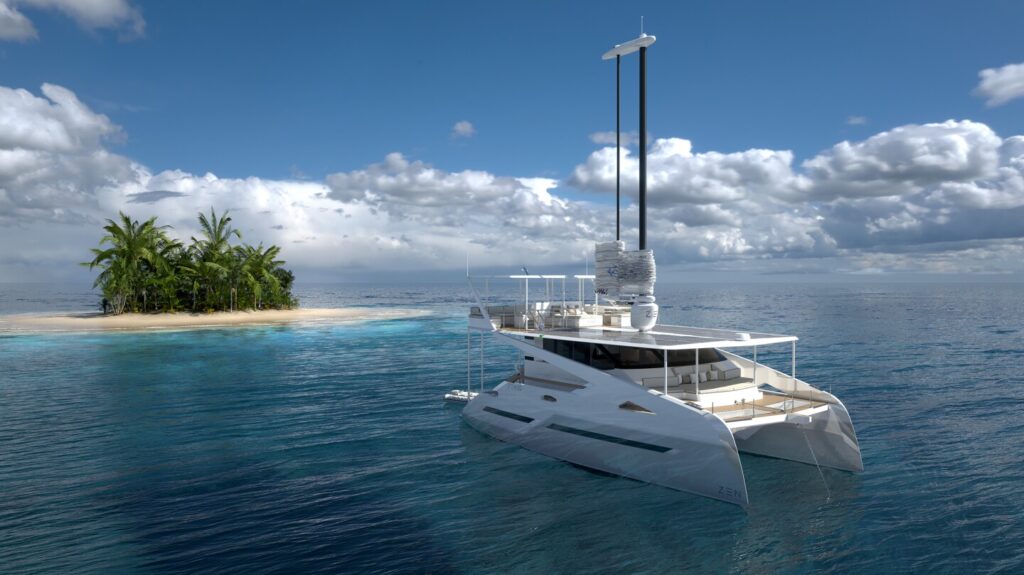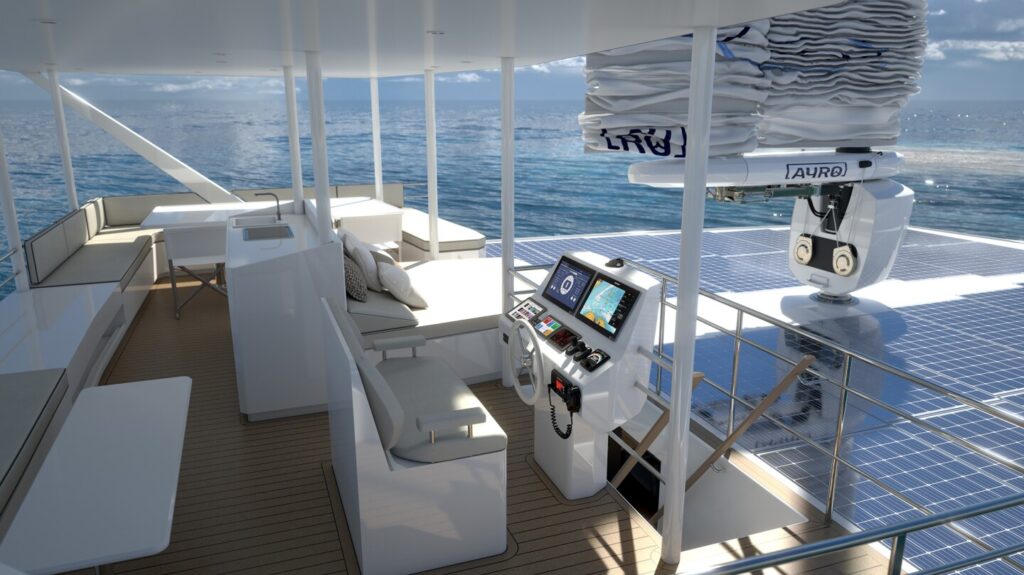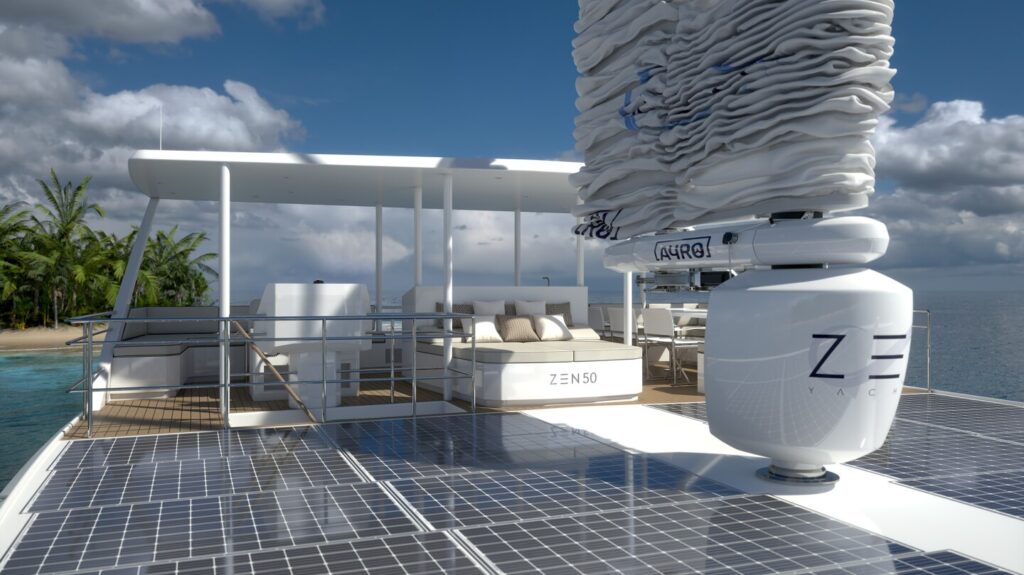 3-Silent 55 Solar Powered Yacht
Silent 55 Solar Powered Yacht can  cruise up to 100 mile in day on solar. Silent Yachts CEO Michael Köhler says it's enough to give the Silent 55 "the ability to cruise for many hours at normal speed and throughout the entire day and evening at reduced speed."
The Silent 55 starts at €1.4 million (US$1.6 million) which is good for solar yachts lover as the billing for energy and fuel will definitely go down.
4- Solarwave 62 zero Emission Luxury Yacht
Solarwave 62 yacht has been designed by Turkish shipyard in collaboration with Solarwave. The yacht roof is equipped with 15-kw photovoltaic array with number of batteries as per owner's requirements.
"We have been working on this concept since 2008," Egon Faiss, Marketing Director at Nedship Group told Gizmag. "We first built a 60 ft. passenger cat that was all solar and realized that with a little more effort it would be totally conceivable to create a luxury yacht, with all of its cruising energy needs. Dr. Orhan Çelikkol, our head designer, started working on the project and after almost a year came out with yacht design that would actually work."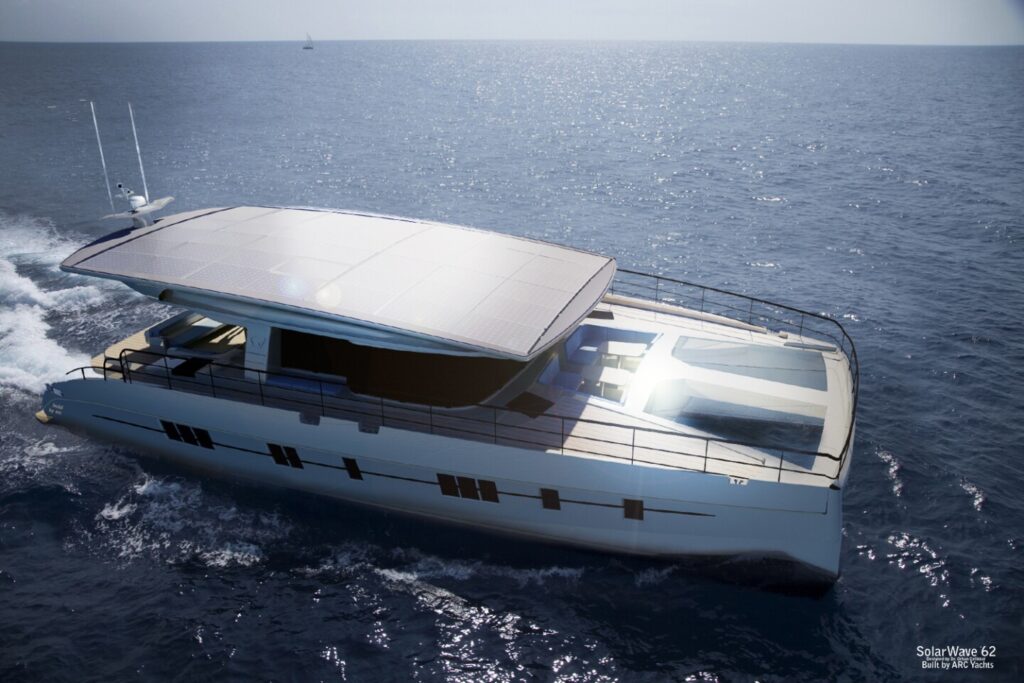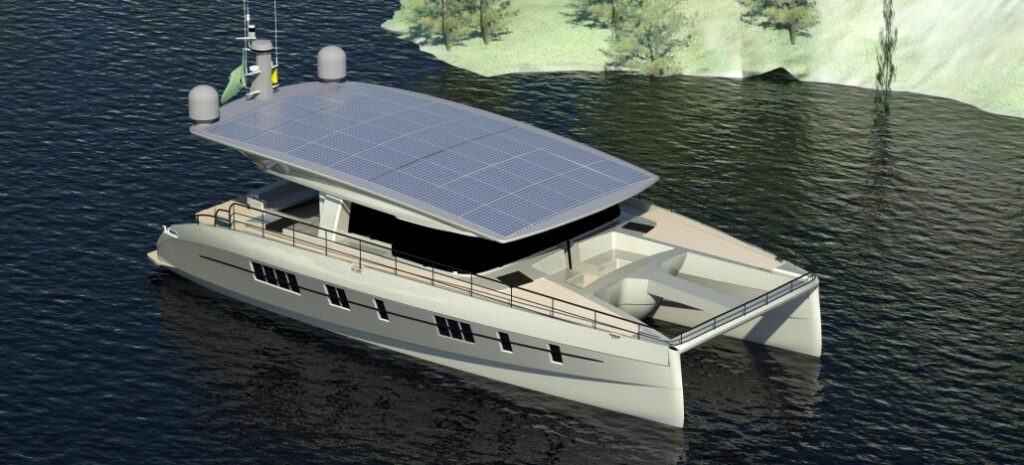 5- Swiss The Aquon One Smart Solar Yacht
Swiss firm Swiss Sustainable Yachts (SSY) designed this amazing smart yacht that uses its own solar power to make hydrogen to operate its propulsion system. The yacht is equipped with 64 ft solar array to transform the solar into hydrogen that points the yacht toward limitless range.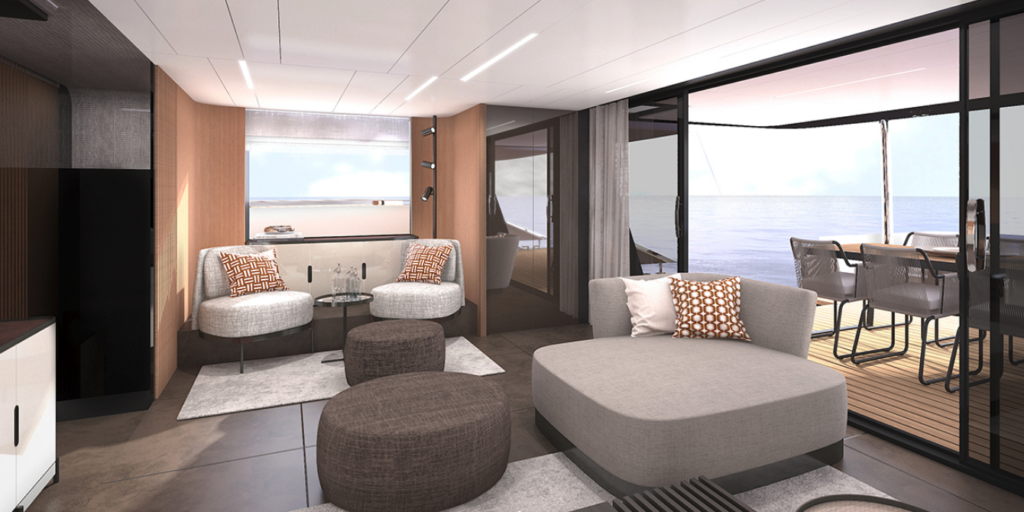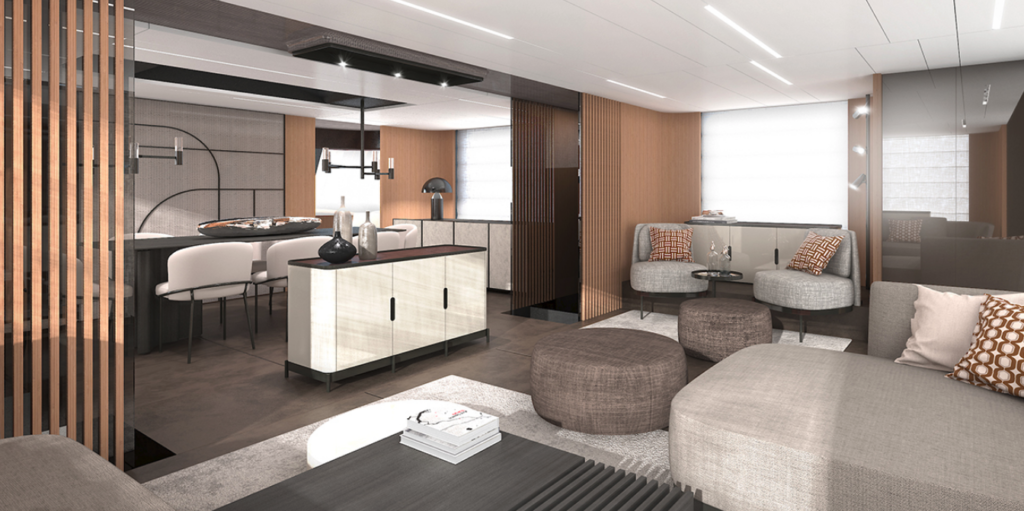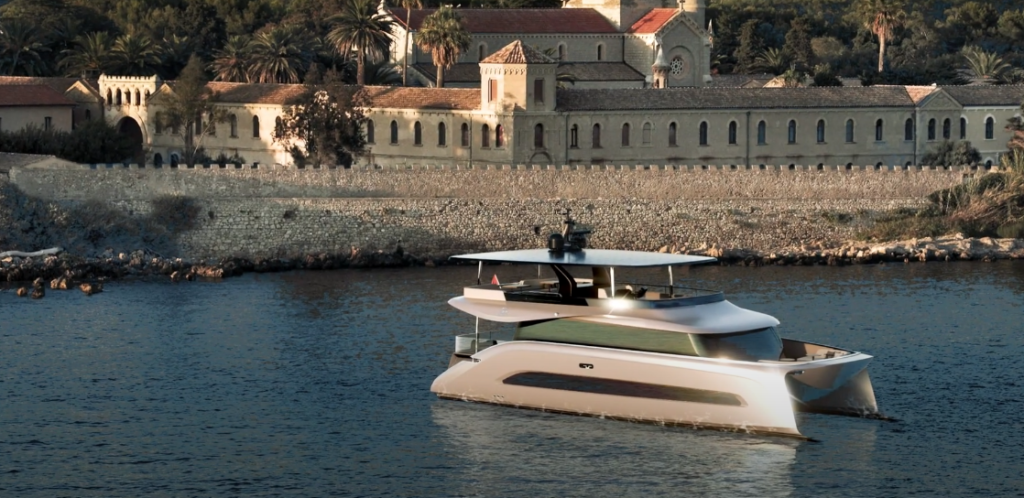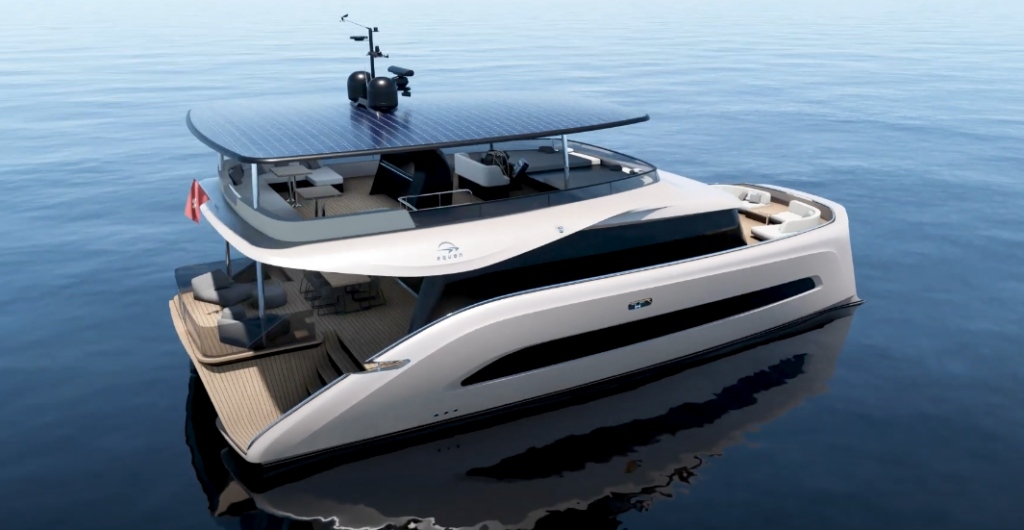 6-Arcadia A85S Solar Yacht
Arcadia A85S is 25.6 m solar yacht that cruise on diesel but uses solar while floating. The philosophy design of yacht is centered around that owner and their guests feel that they are at home. Its 36-sq m (387-sq ft) solar array can provide 3.5 kW that's enough to run its onboard equipments and appliances as well.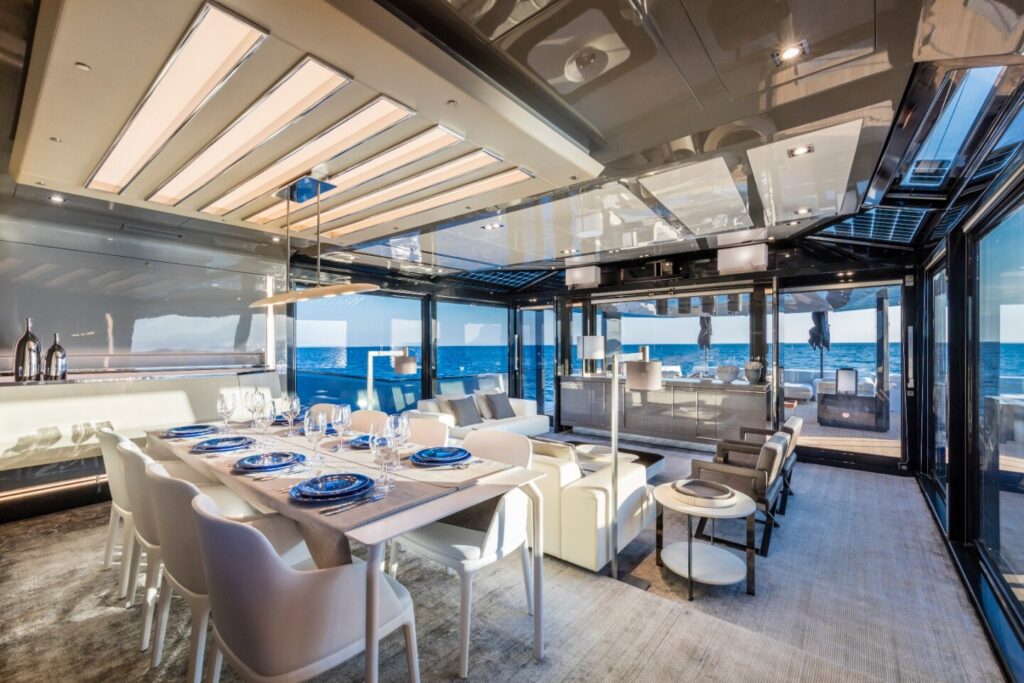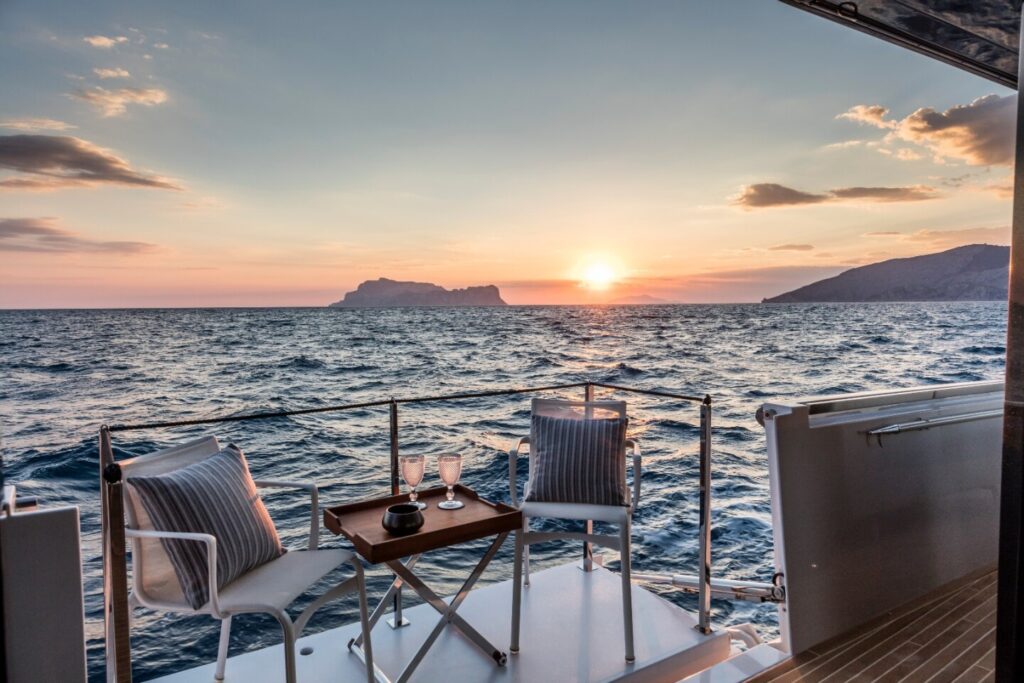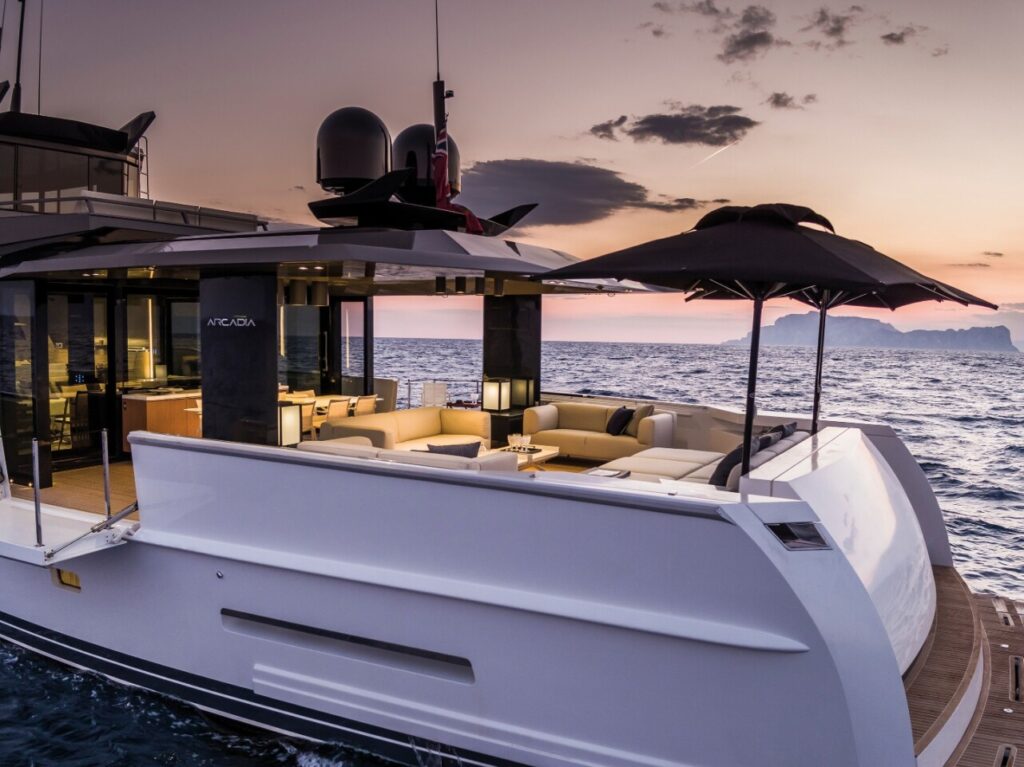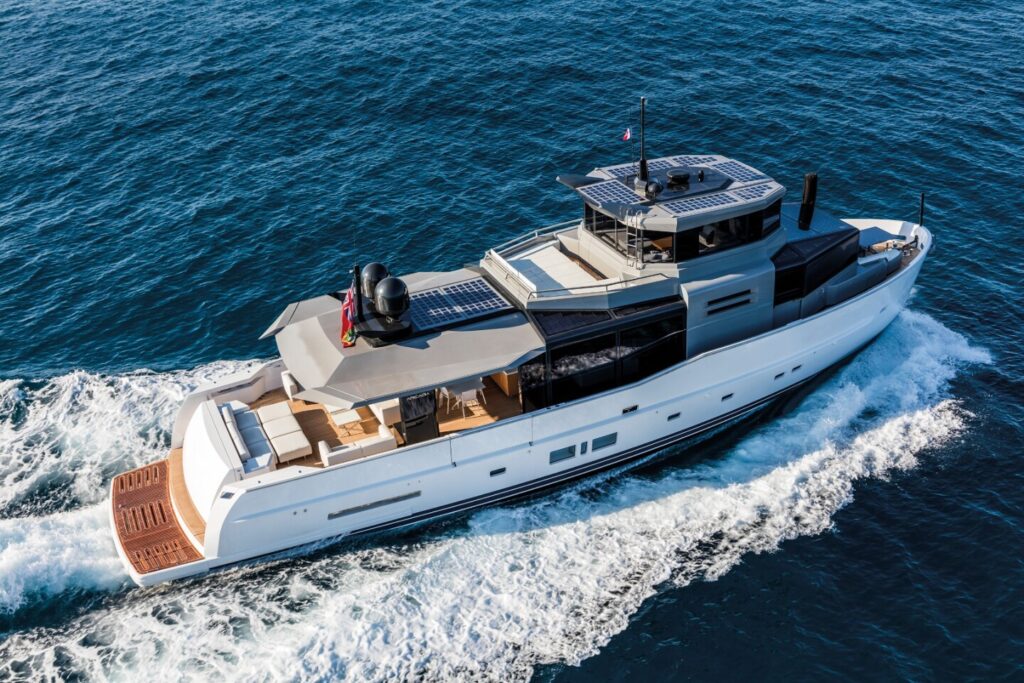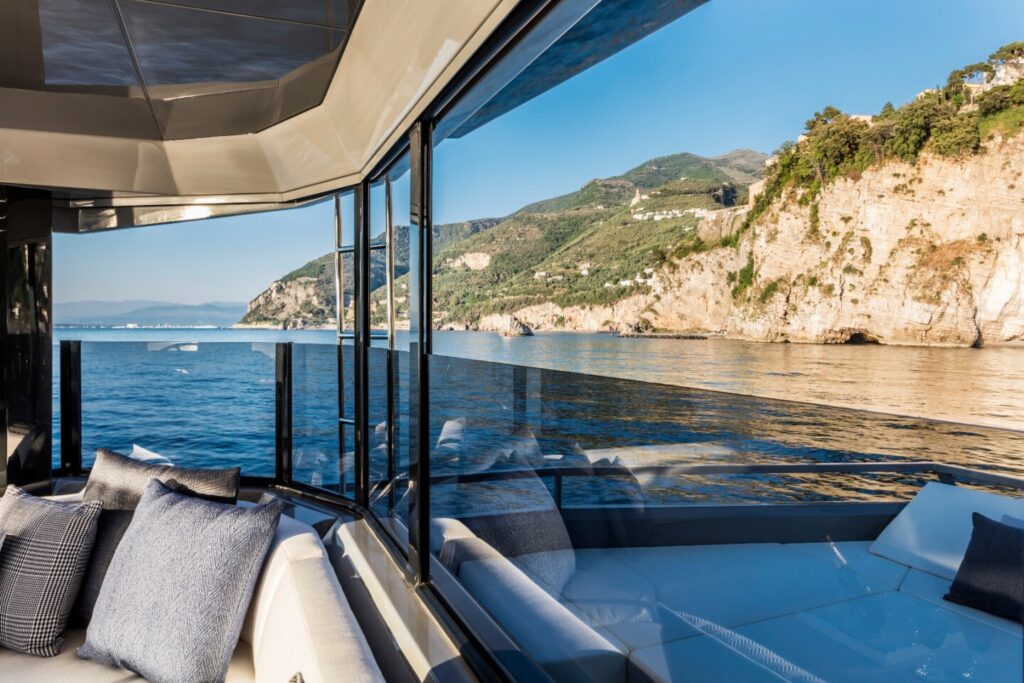 7- Greenline hybrid Solar Yacht
Greenline is super solar yacht by Solvenia's Greenline yacht. The electric motor can be fed in part by solar panels on the roof of the cabin, and be used for onboard power through an inverter, averting the need to fire up a noisy generator.