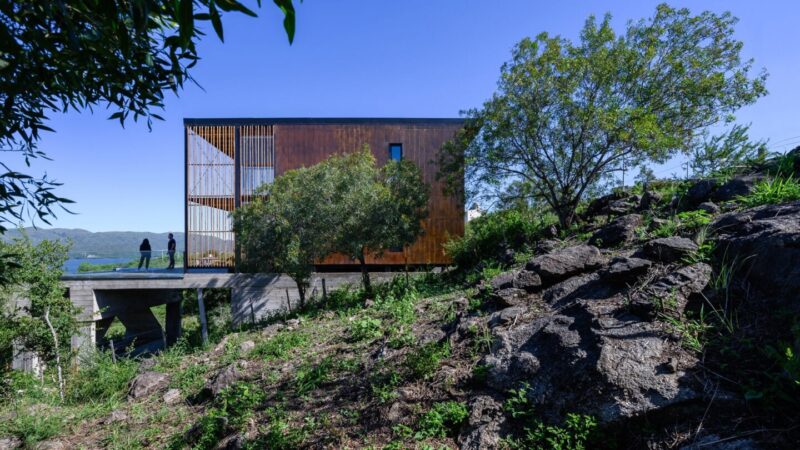 Argentine architectural firm Pablo Senmartin Arquitectos has created an attractive tree-inspired residence with a studio floating outside for yoga. This family-run house, called Siquiman Lodge, is located on a beautiful hill overlooking Lake San Roque near Cordoba, Argentina.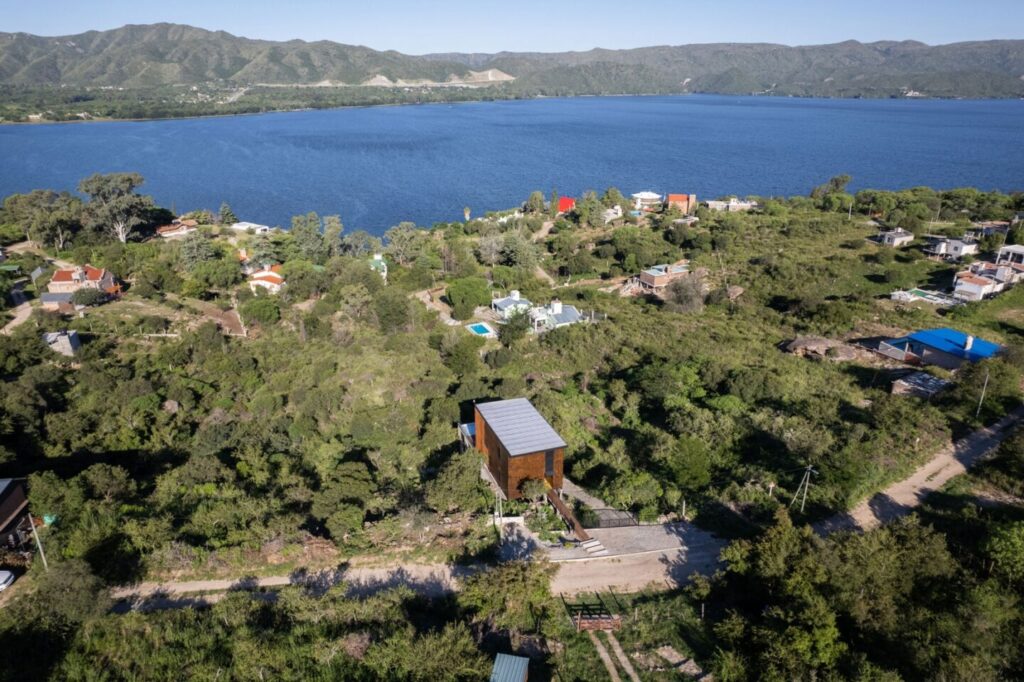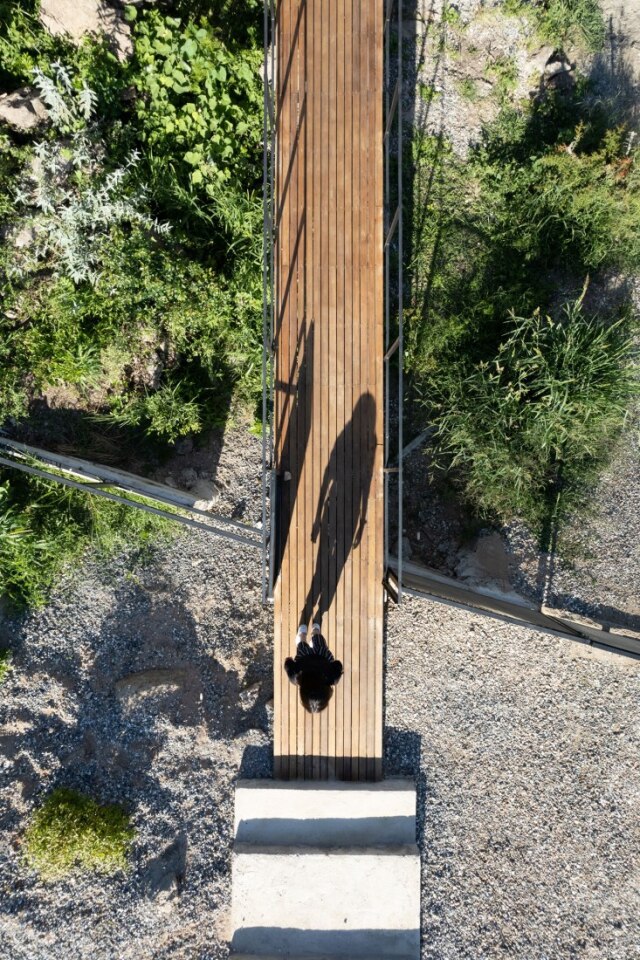 The house was built to meet the standards of sustainable living LEED v4, and was built of structural wood on reinforced concrete foundations. The roof is made of ventilated sheet metal with double waterproof insulation and contains water pipes to catch rainwater. Washed wool is used for thermal insulation, the floors are made of locally grown pine for construction. The design and layout of the house is inspired by recent changes in the home / work lifestyle and promotes a new concept of home harmony between living, working and leisure. . The house is divided into two parts – the "cave" at the bottom and the "box" at the top – while maintaining a slight effect on the existing landscape.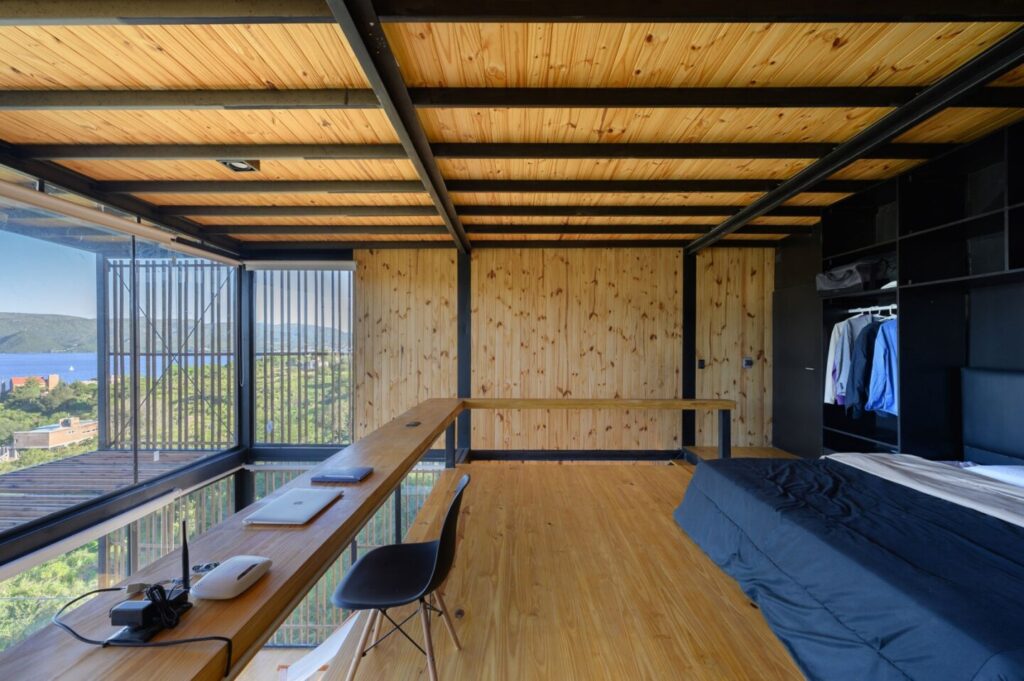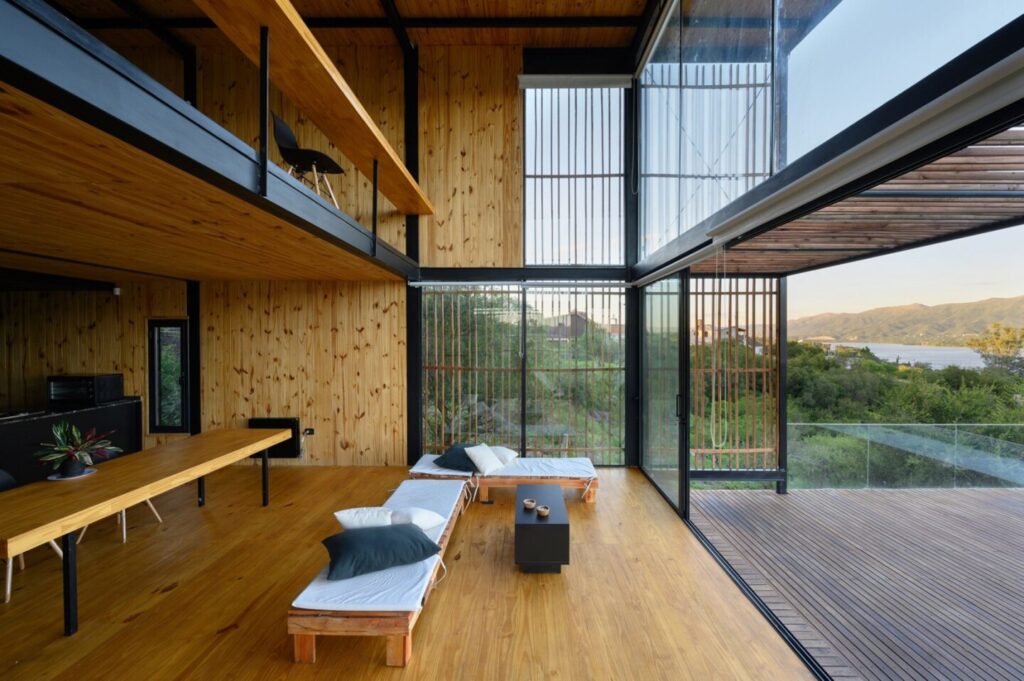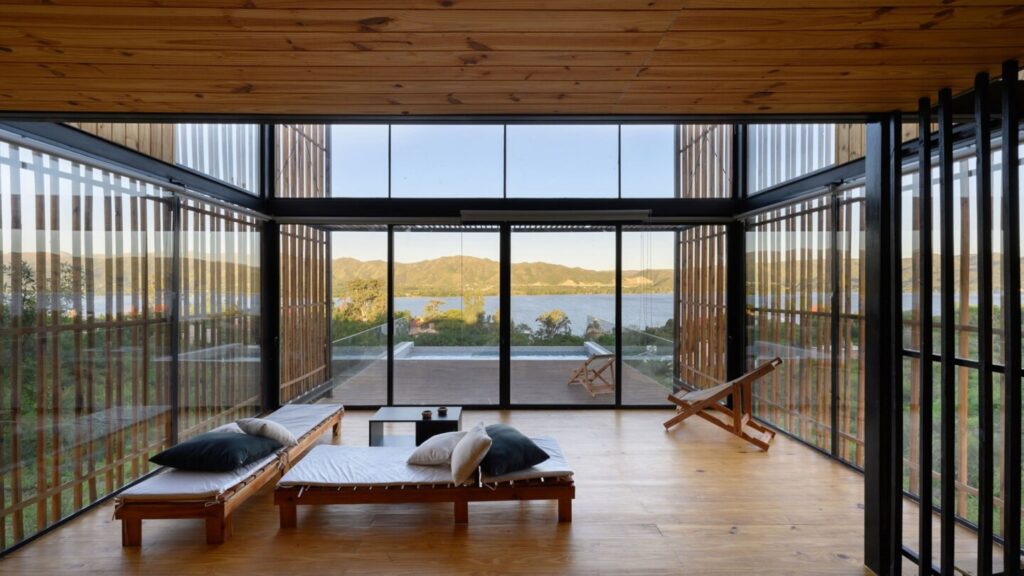 "[The home is] a reflection on our landscapes and our ways of living, taken to a contemporary logic," said Pablo Senmartin Arquitectos. "We explore the cave as a basement and also the pier towards the lake, just as the house by day is a tree."
Siquiman Lodge is accessible via a thin wooden and concrete footbridge. The house spreads over two levels and has a large open-plan interior with cathedral ceilings and floor-to-ceiling double windows, with beautiful views. The current large black kitchen almost disappears from the structure of the house and the central stage remains connected to larger living and dining areas wrapped in warm wooden panels. Sliding floor-to-ceiling doors allow the living area to open and go out onto a large pier-like wooden deck, complete with an impressive infinity pool. Under the pool is a triangular-shaped outdoor yoga area hovering over the natural landscape.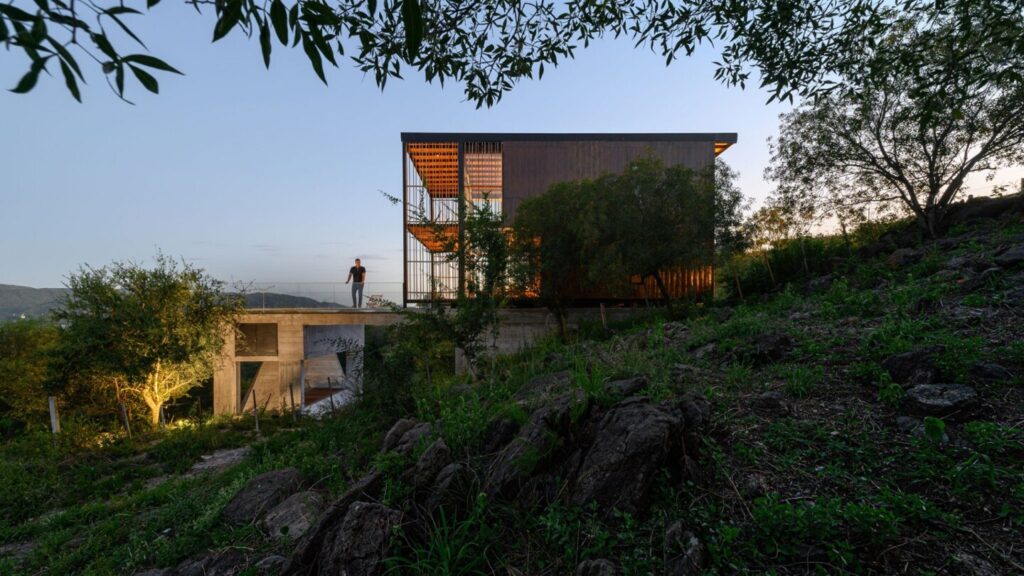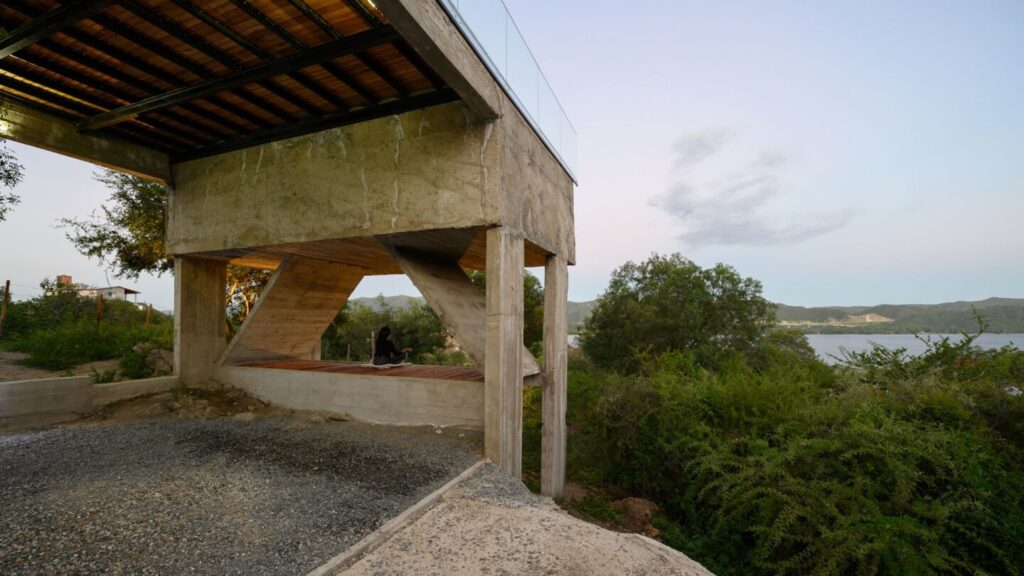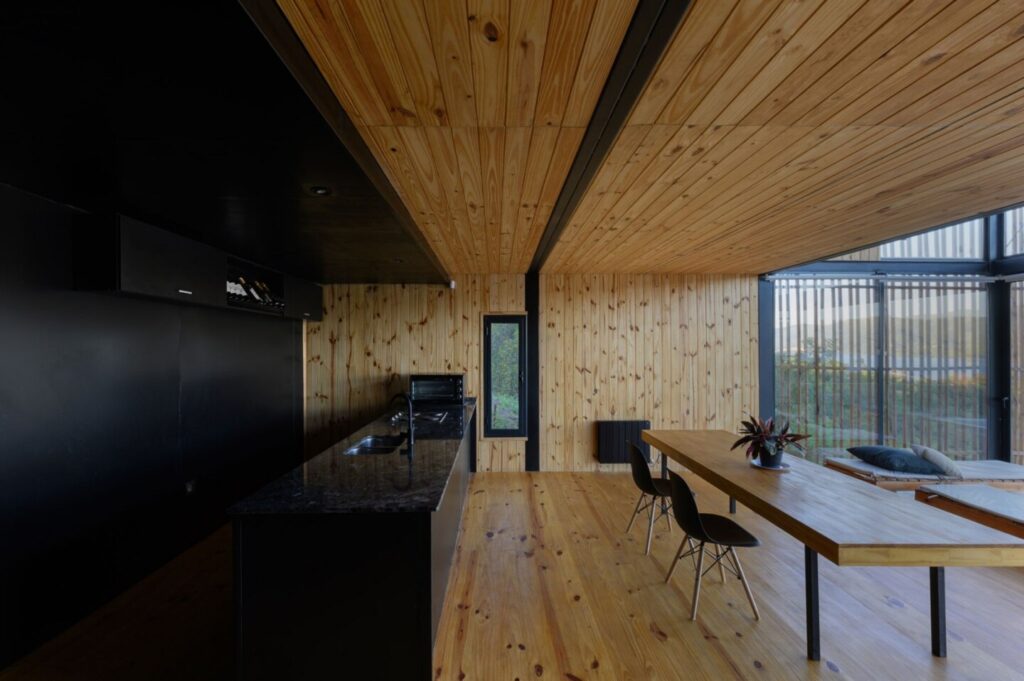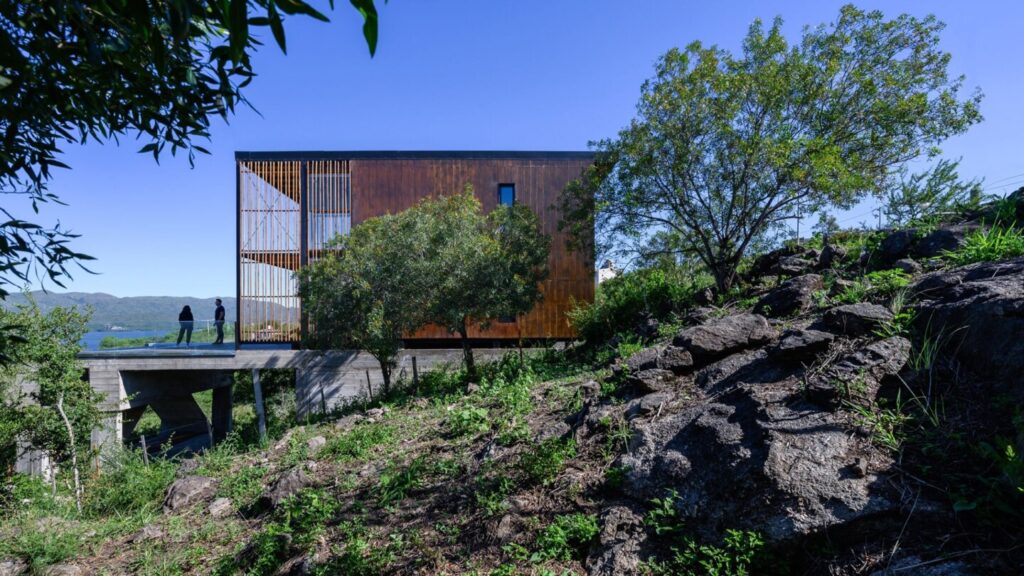 "The pier allows the experience of entering into the landscape to be part of it," said the firm. "The wooden pier allows us to access the house at street level, and crossing the house, towards the lake, it is transformed into a terrace and solarium, ending in the pool with an infinity edge that plays in continuity with the mirror of the lake."