Kuladoo Maldives private island resort has opened in Lhavian, Atoll, Maldives. This ellipse shaped resort keeps 3 hector area. This exclusive holiday destination has been designed by New York based architectural firm Yuji Yamazaki Architecture (YYA).By utilizing maximum natural light and natural air flow, the architect has provided some unique feature in this project. The half area of decks at villas keeps five hour shade during day time.
Usually, solar panels are hidden, but at this resort photovoltaic roof is visible and has become the icon of the resort. The solar system at Kudadoo Island generates 320-Kwp power which easily fulfills energy requirements for this resort. It is expected that the initial cost to install the complete solar system will pay for itself within five years.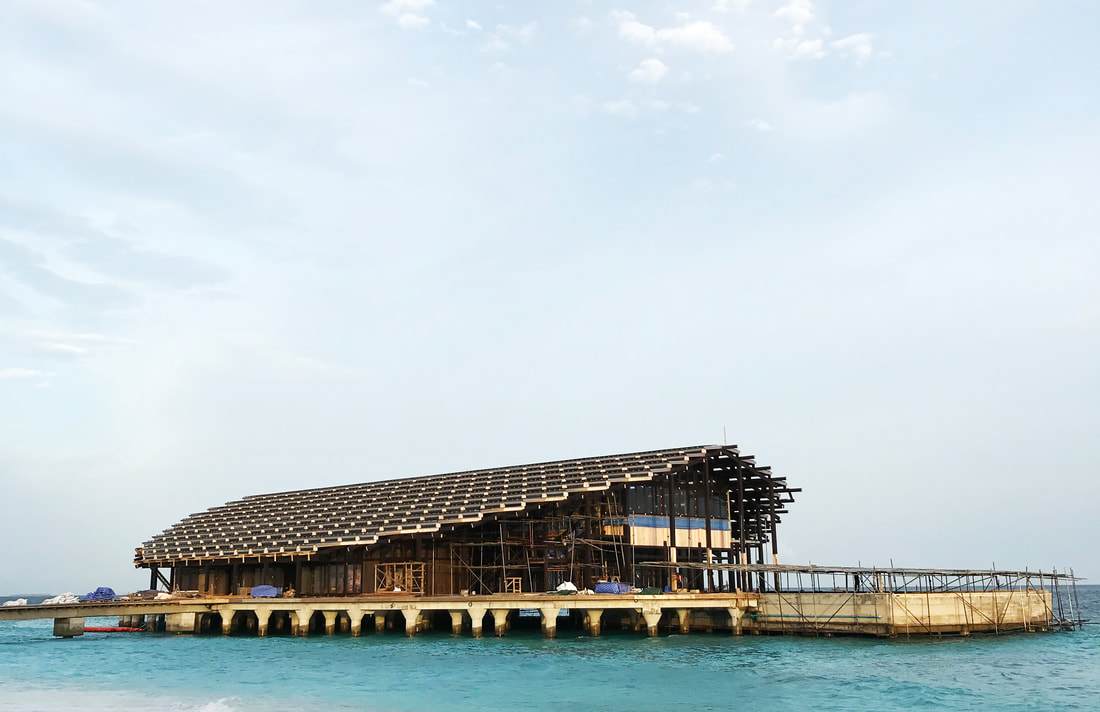 The wooden structure of Whole Island is built with environment friendly materials and timber taken from forests of New Zeeland, Indonesia, and Canada. Two or one bed room residences are available for guests on the sand lagoon. Each private villa features a king size bedroom, open bathroom, kitchen, Tasmanian Oak floor, large outdoor deck, eco cooling system and handmade furniture. Furthermore, a private swimming pool is also provided in each villa.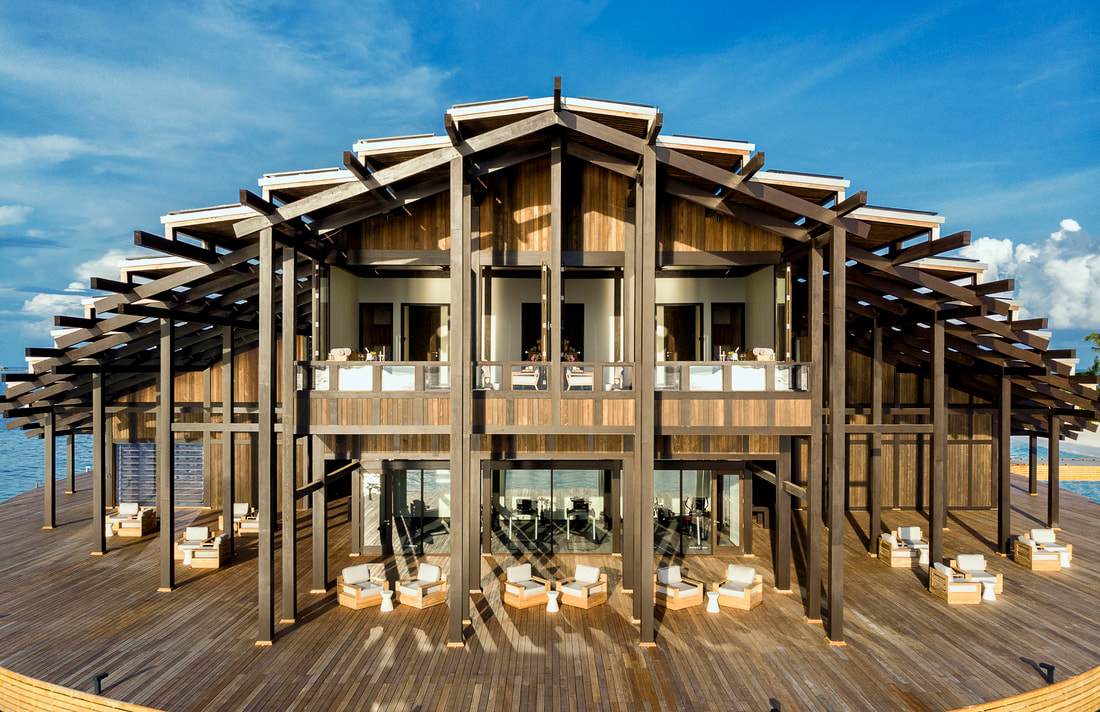 The resort keeps a large resort style swimming pool, restaurant, bar and wine cellar .Guest can enjoy visit any of the local food points or dining in their own villas. Guests can also enjoy sailing, fishing diving day trips and other water sports here. However, accommodation at Kudadoo private island is very expensive, single night stay for couples in one bedroom villa at this resort starts from US $ 4000 excluding all taxes.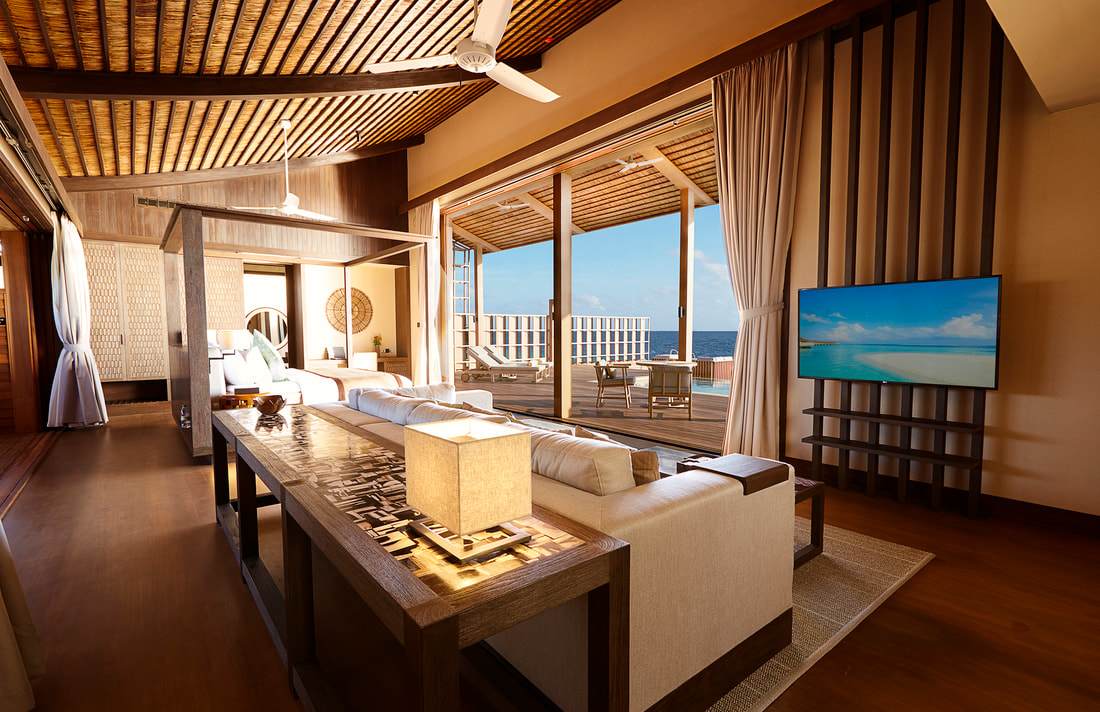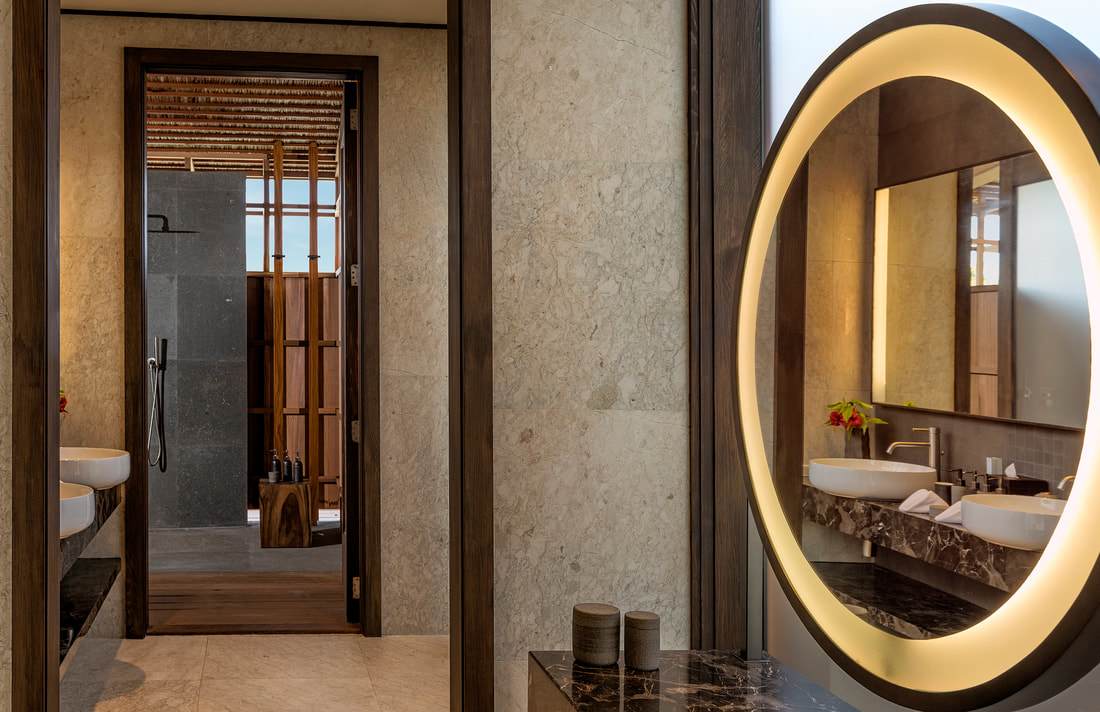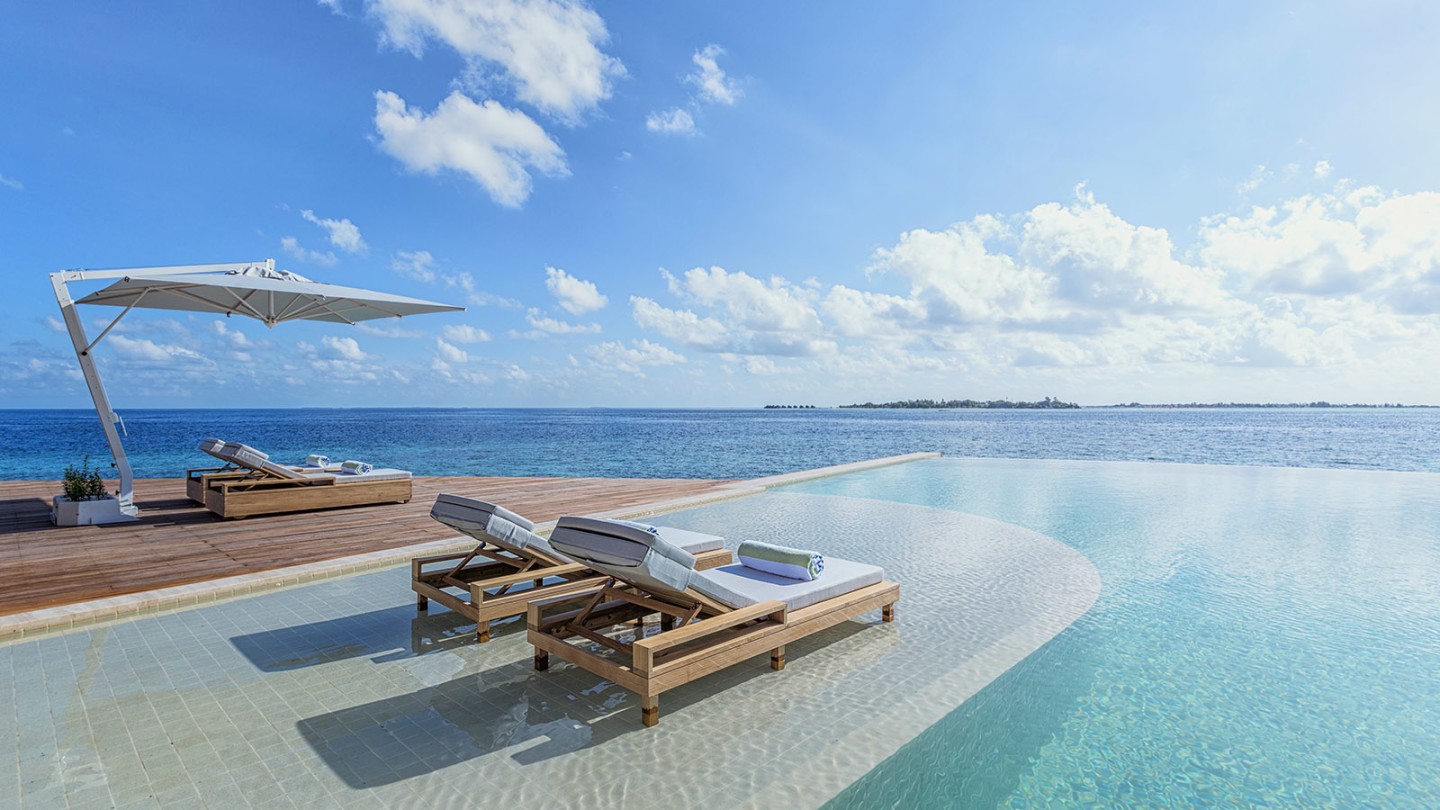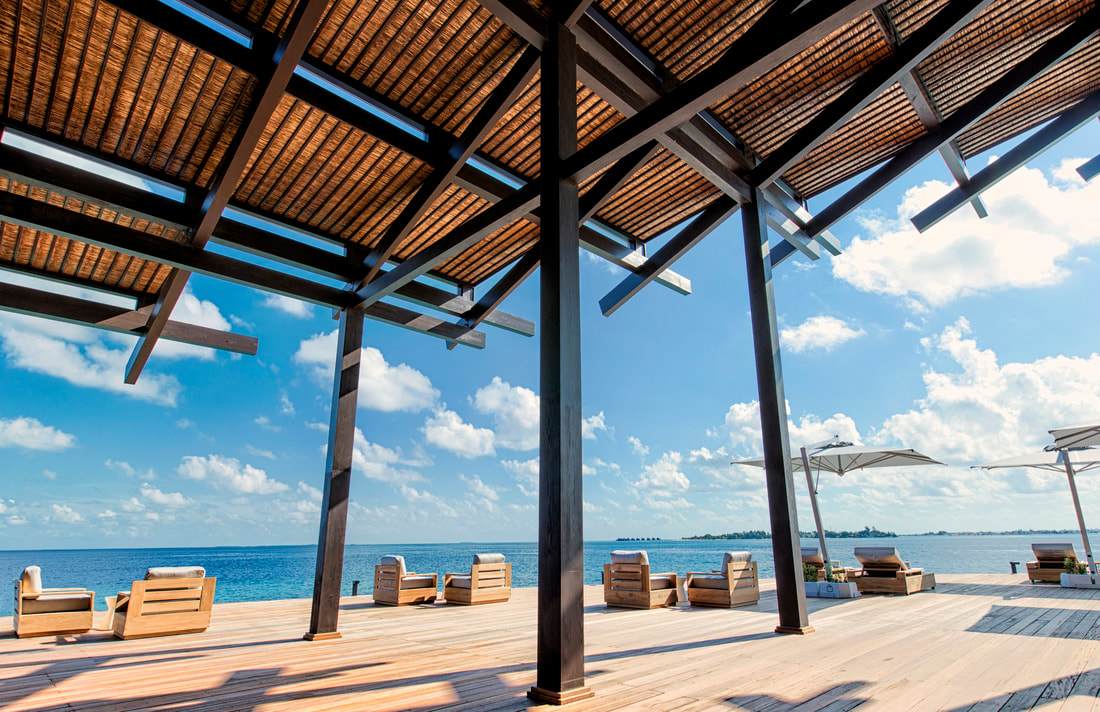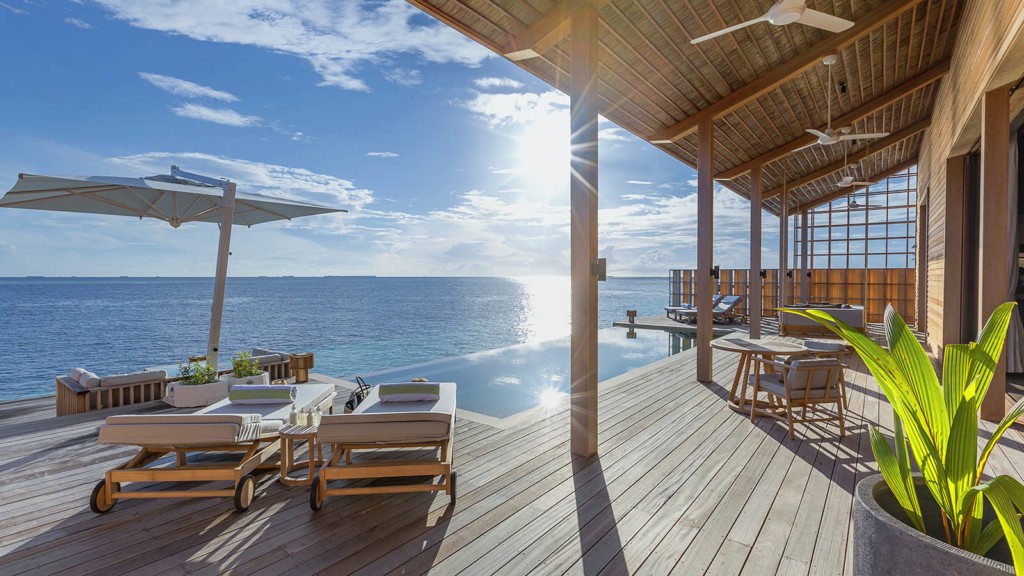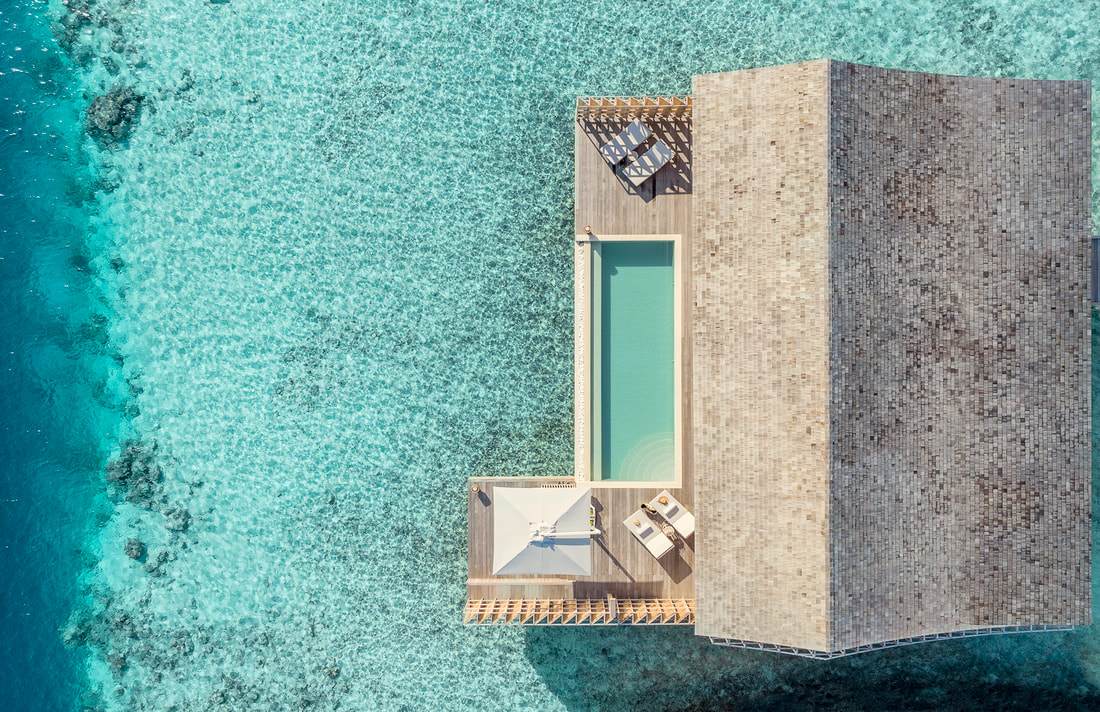 For More watch below Video