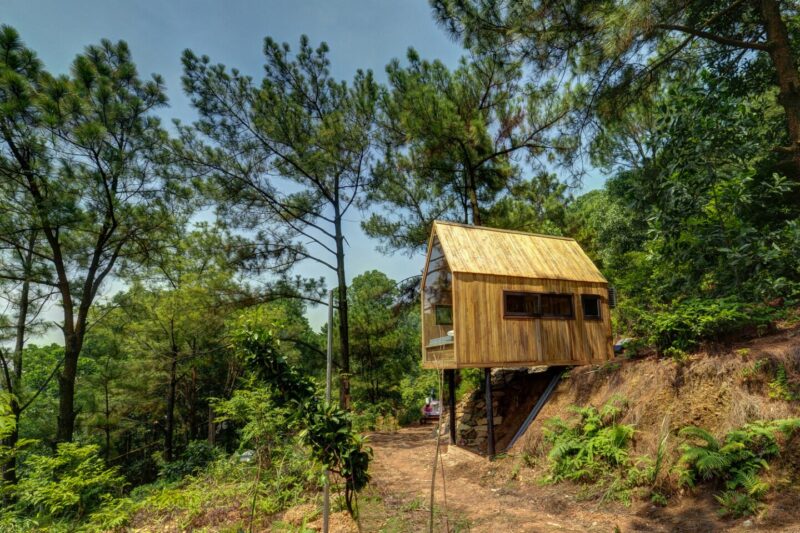 I like horse riding but it becomes more adventurous when we enjoy horse riding in forest. Most of the time, I imagine that I'm on horse and passing through the forest and the weather is cloudy and suddenly it rains. O it's time to find out a shelter, like a tiny house, tiny cabin or a wood cabin.
Then I found a rustic tiny wooden cabin in forest and enjoy the rainy weather staying there. This inspired me to find out more dreamy tiny cabins in a forest.
So I start browsing and find out these wonderful and dreamy tiny cabins among the trees. Let's explore more about these tiny cabins and enjoy the scenic views of the nature.
1-Forest House by Vietnamese architect Chu Van Dong
Its 12-sq m (129-sq ft) home rests on two stilts and is one of three wooden cabins planned for a vast forest landscape in the SócSơn District, 30.6 km (19 mi) outside of Hanoi, Vietnam.
"Designedas a small wooden box lying on the sloping hill, each house has asolid structure," says Handyman. "The interior is arrangedreasonably, compact and full of facilities, including glass windowsthroughout the home, which look straight out over the woods. It'sextremely poetic."
2-Niliaitta by Helsinki-based Studio Puisto
Its 30-sq-m (323-sq-ft) new eco-resort raised above the ground and balances on single pillar.
"We aimed to create a modern version of the historical Niliaitta and centered the design of the cabin form on that," studio Puisto lead architect Mikko Jakonen tells New Atlas. "This cabin serves as the prototype for the rest of the resort area. In the future, the whole area will have 25 of these specific Niliaitta cabins (raised up into the air) along with 25 other types depending on the natural diversity of the exact spot – some will be anchored above the water while others will be rooted into the ground."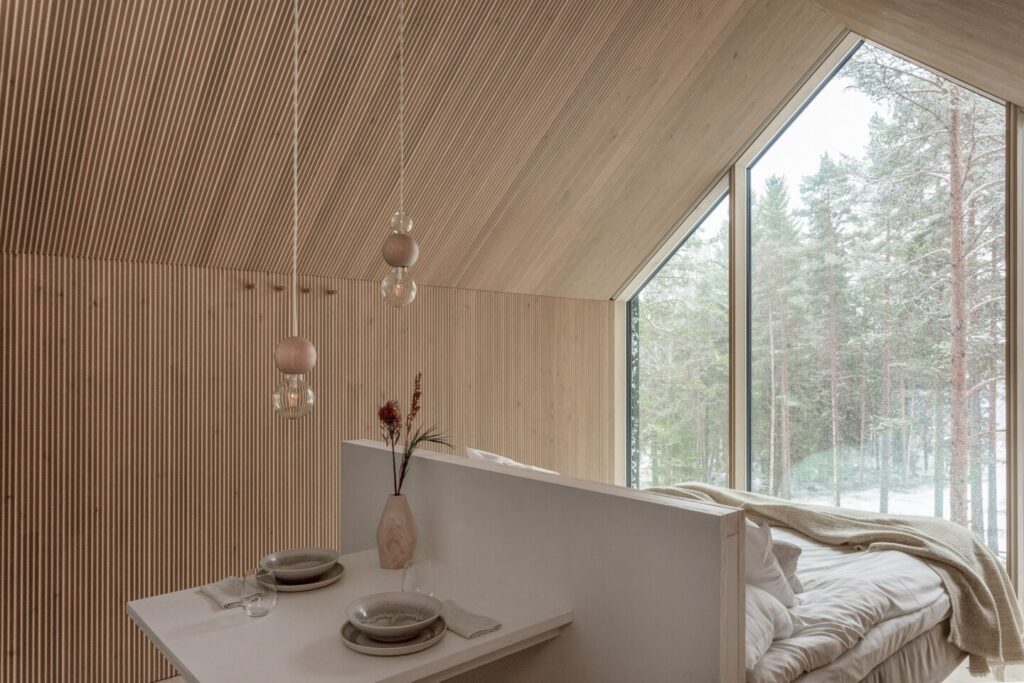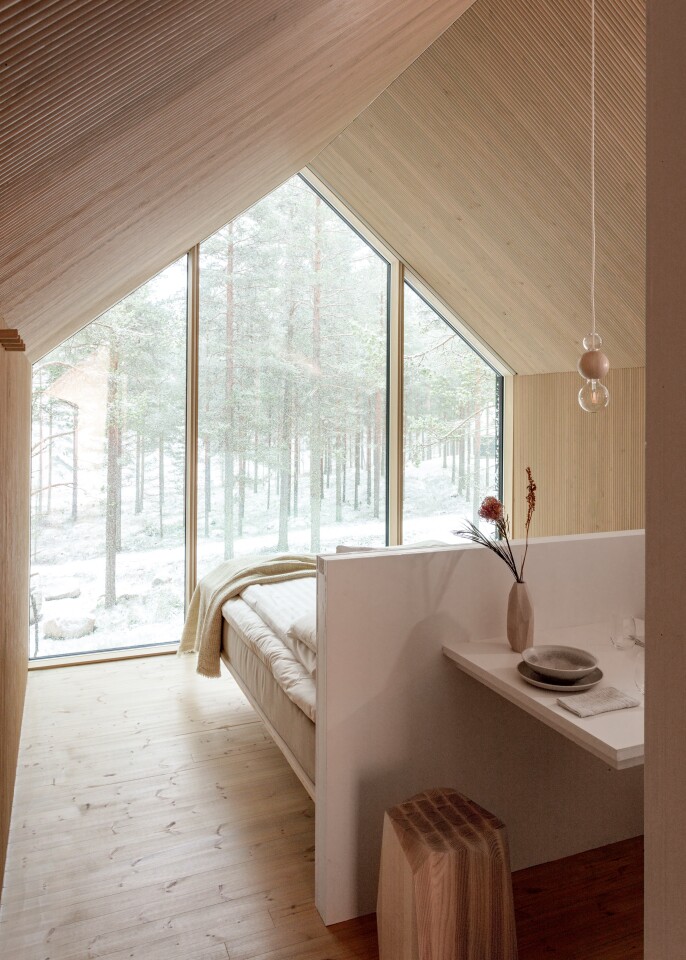 3-Angular Kudhva Tiny Cabin architect Ben Huggins
Kudhva has been designed by leading architect Ben Huggins from New British Design, located north coast of Cornwall England. Its off-grid glamping retreat, offering guests the opportunity to disconnect from technology and reconnect with nature.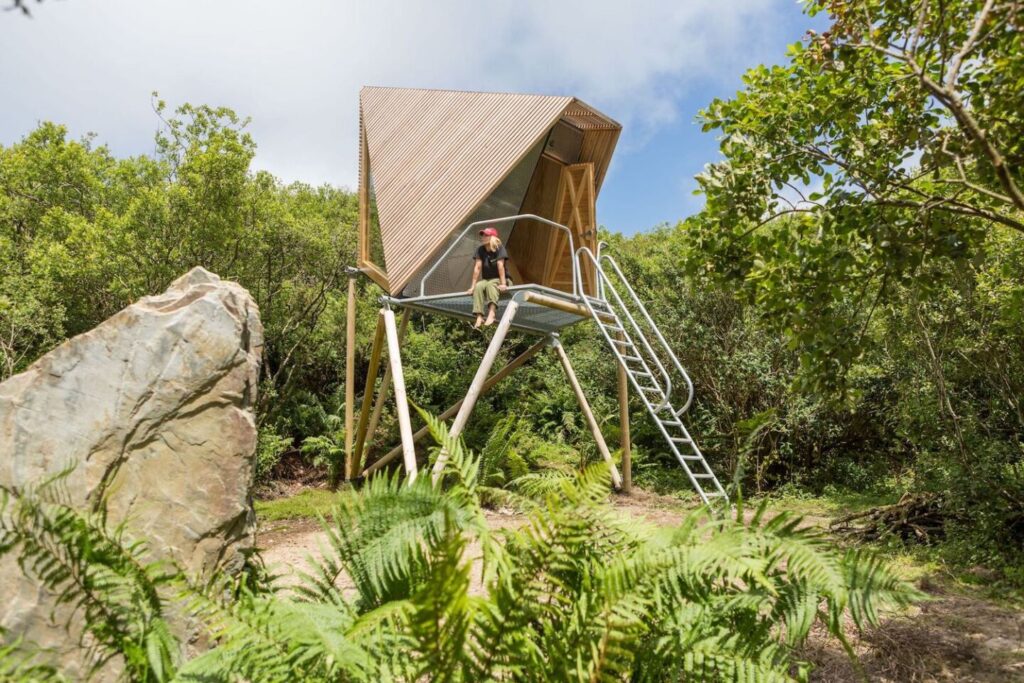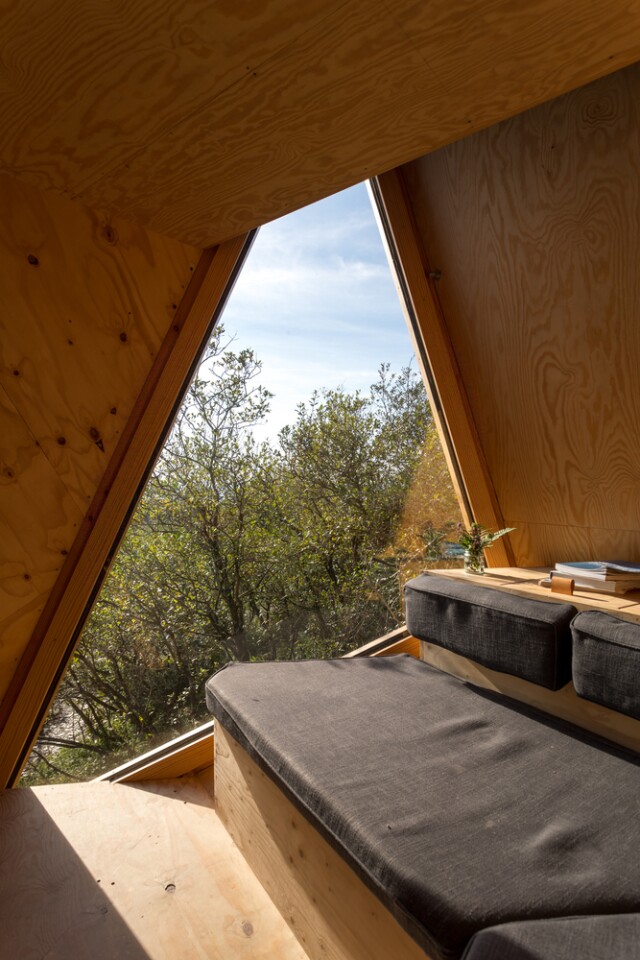 4- Tiny Cabin Trailer by UK-based firm Invisible Studio
UK based firm Invisible Studio has built a wonderful tiny cabin from inexpensive recycled material. Named as Trailer, the tiny cabin can be used for different purpose like residence or outdoor workspace and it costs around (US$28,000).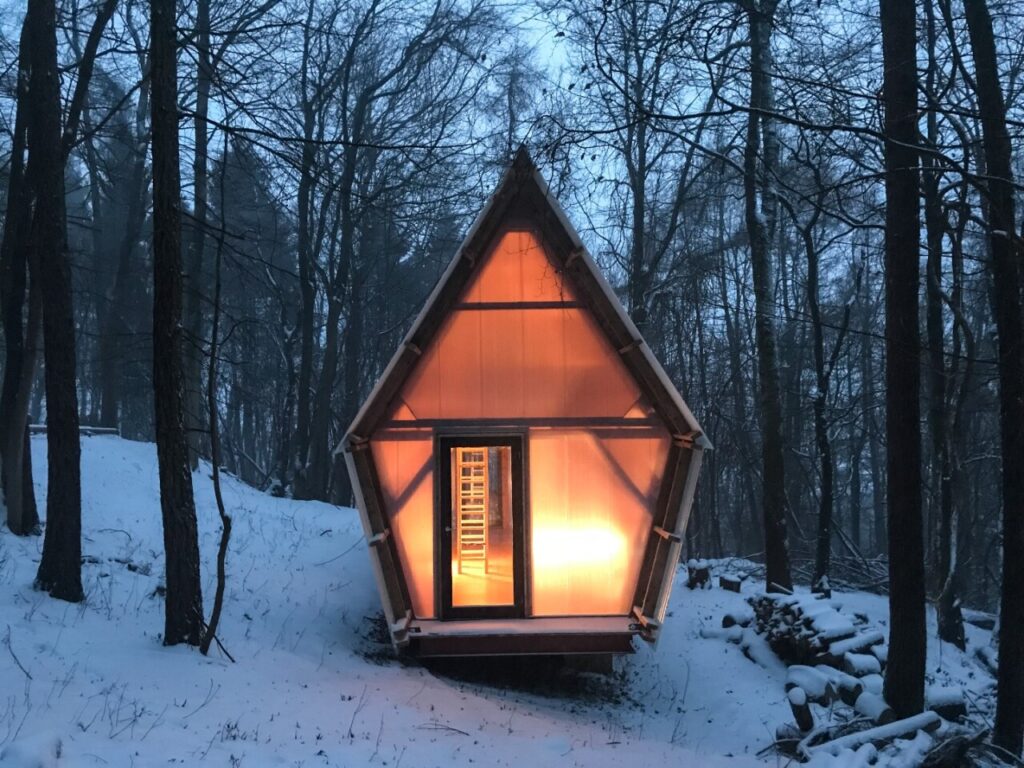 5- The Pan Treetop Cabin by Espen Surnevik
This project was conceived by in 2016 by Kristian Rostad and Christine Mowinckel and designed by architect Espen Surnevik in Norway, completed later in 2018.
"The vision of the architect was to create something that would easily settle into the landscape without making a big change in the surrounding nature," says a press release. "The forest itself has been the biggest source of inspiration, but also the North American A-lodges, modern power line constructions, and the houses of the Moomin characters have all been central in the creative process leading up to the design of the Pan Treetop cabins."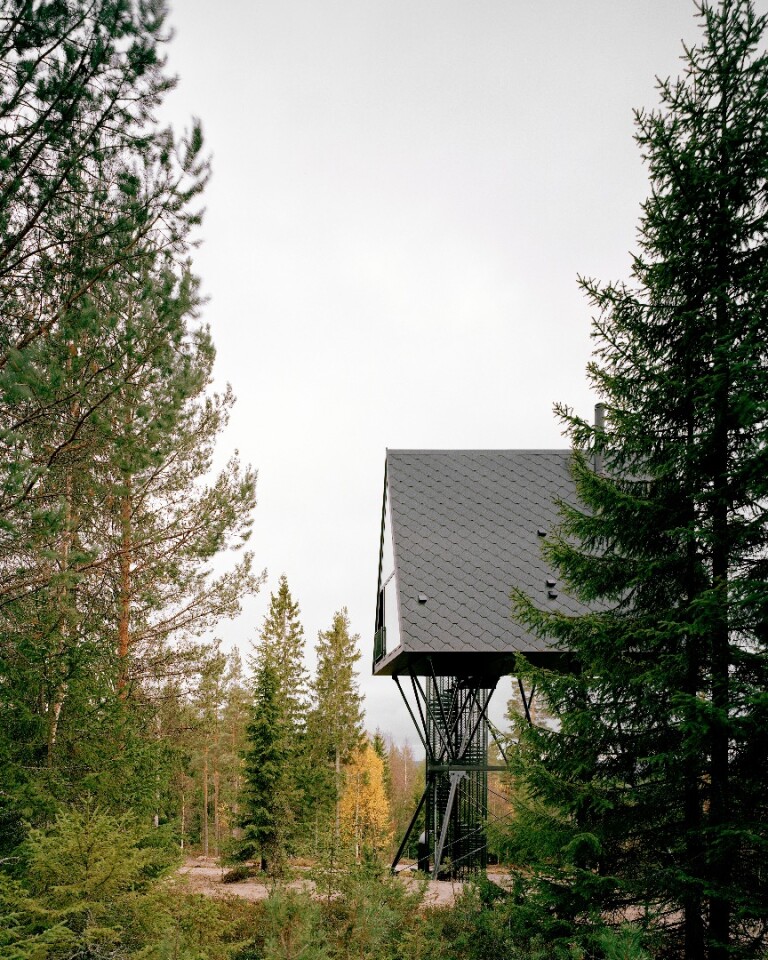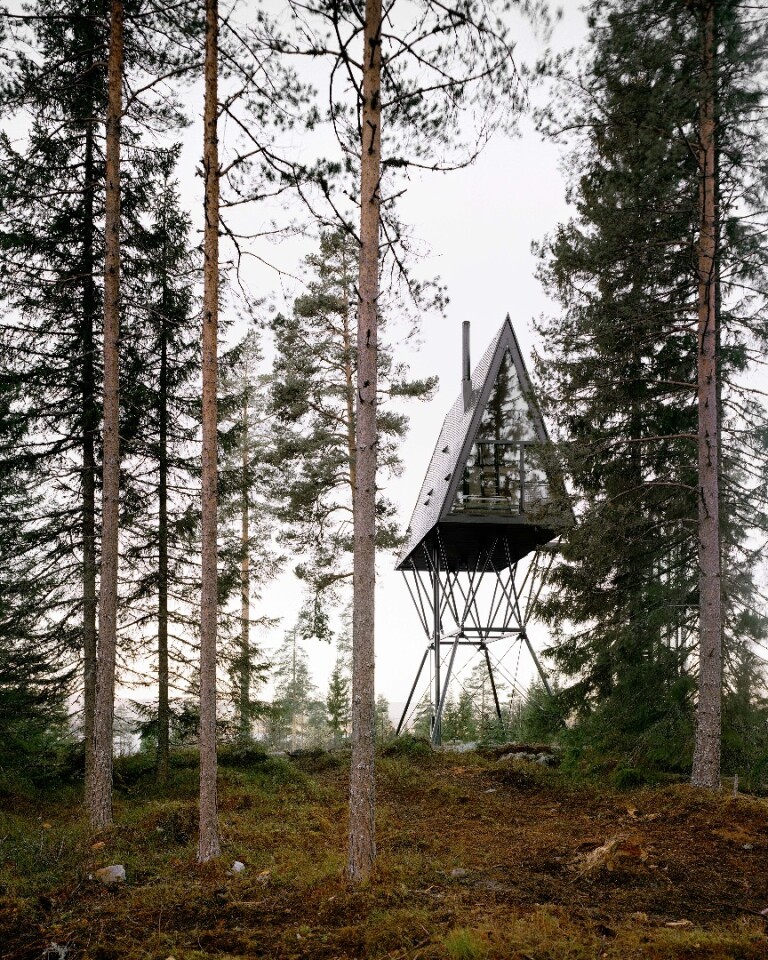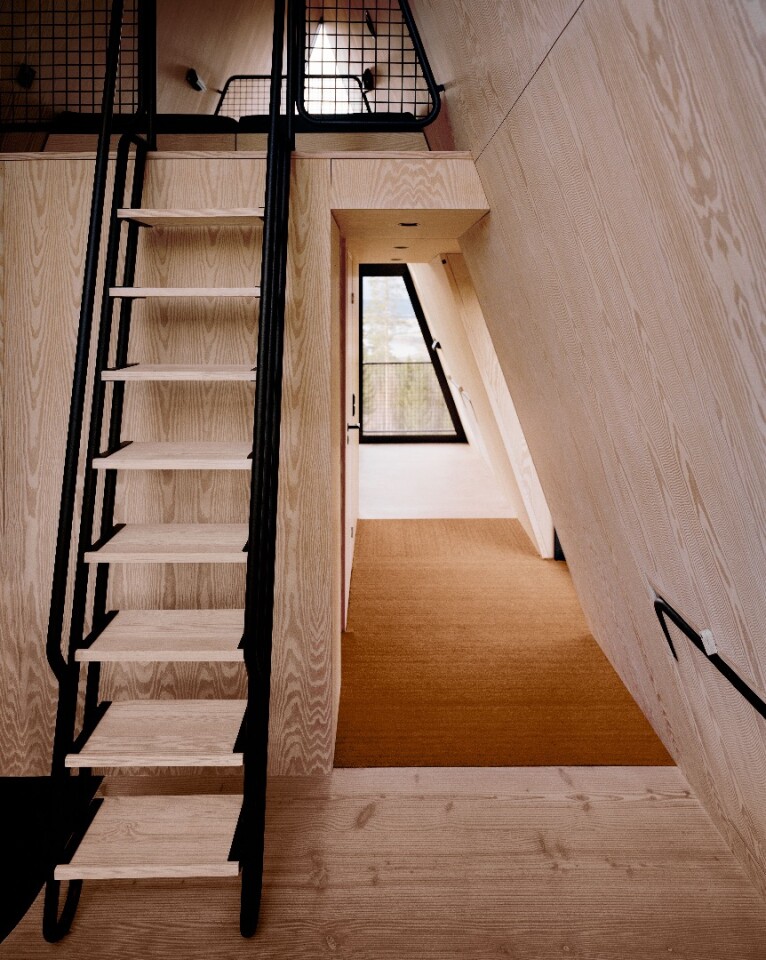 6-Catskills Cabin by Backcountry Hut Company (BHC)
Canadian firm Backcountry Hut Company (BHC) has unveiled its Catskills Cabin which is easily assemble-able onsite. The two-story cabin stands up in 10 days on site.
7- Tiny Cabin Lumipod by French firm Lumicene
Lumipod by French firm Lumicene is tiny retreat suitable for glamping rather than full-time home. Its glazing front allows the daylight to enter inside. It provides a total space of 18 sq m (193 sq ft) and features kitchenette and wood-burning stove.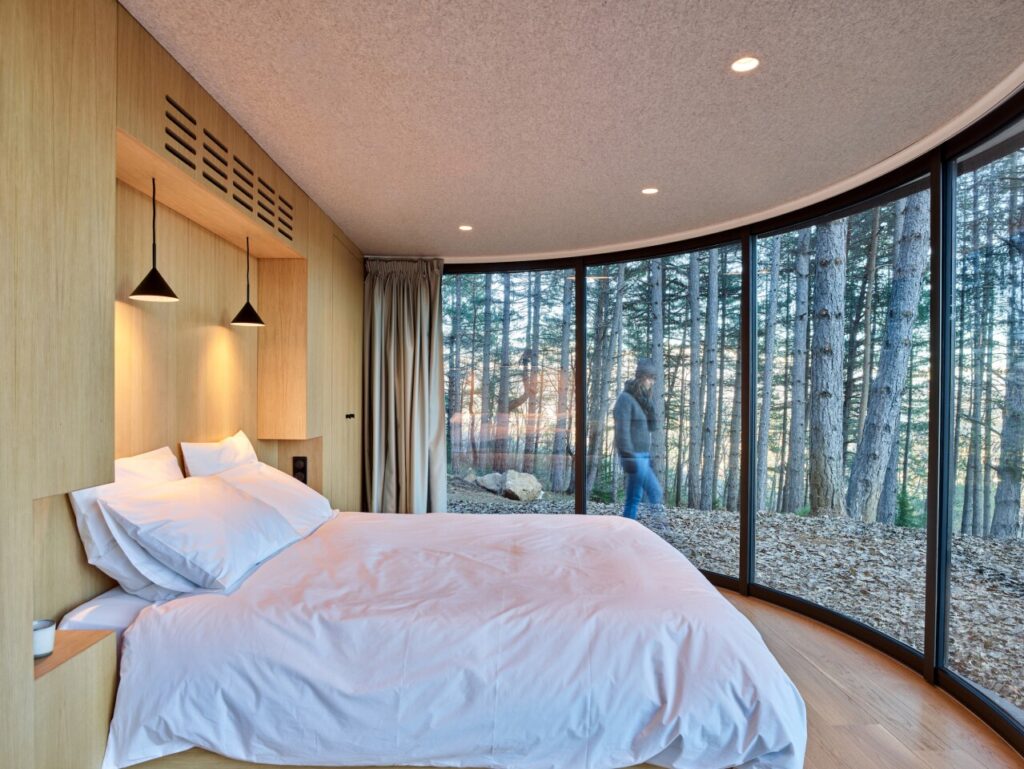 8-Starlight Room offers unbeatable Alpine View
Italy-based mountain lodge retreat firm Rifugio Col Gallina has unveiled a novel tiny cabin dubbed Starlight Room. This tiny cabin has been built mostly from wood and features glazed front.  The cozy cabin has adjustable bed, coat hanger but not a toilet however a portable toilet can be stowed away within the bench storage area.