MAD Architects now has completed its head-turning project of Wormhole Library and open for visitors in China. The curvy library architecture in located on the coastline in Haikou, Hainan province facing the South China Sea. The project is part of wider development by Chinese including more 15 buildings to boost tourism in this area.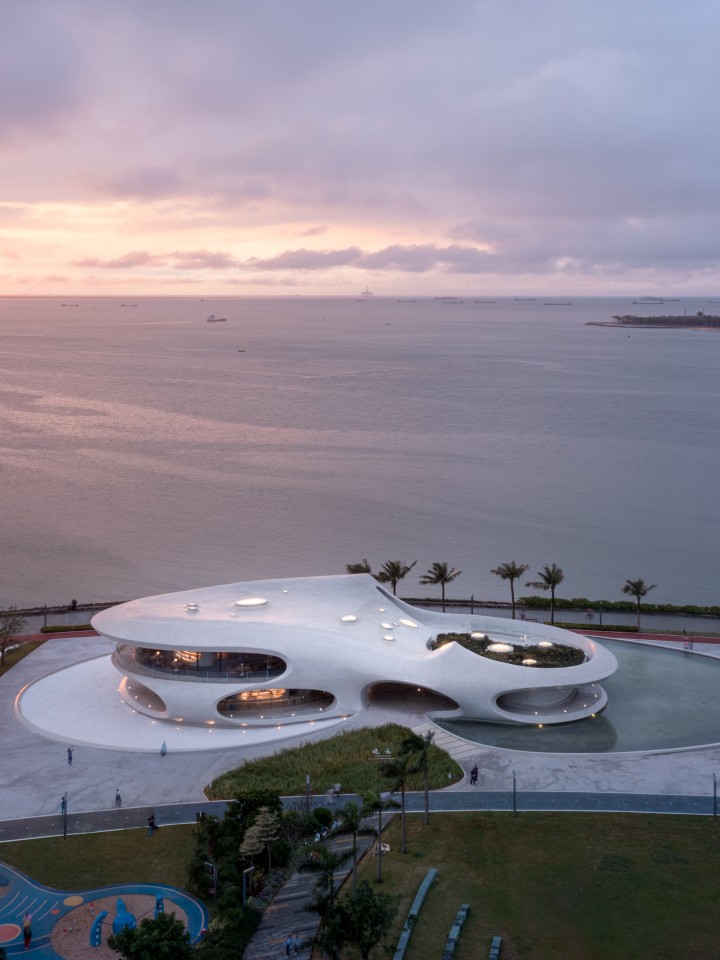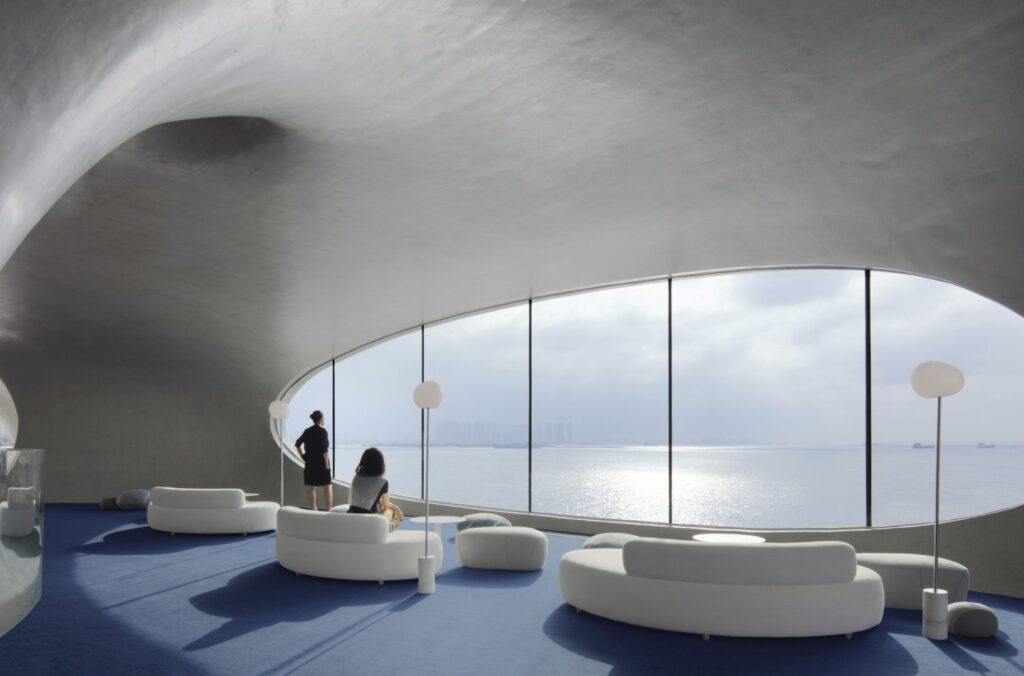 Measuring an area of roughly 1380 sq m, it features eye-catching flowing concrete with whole-dotted facade which was created using CNC router and 3D printer. The holes have been strategically created to allow the natural light to come inside.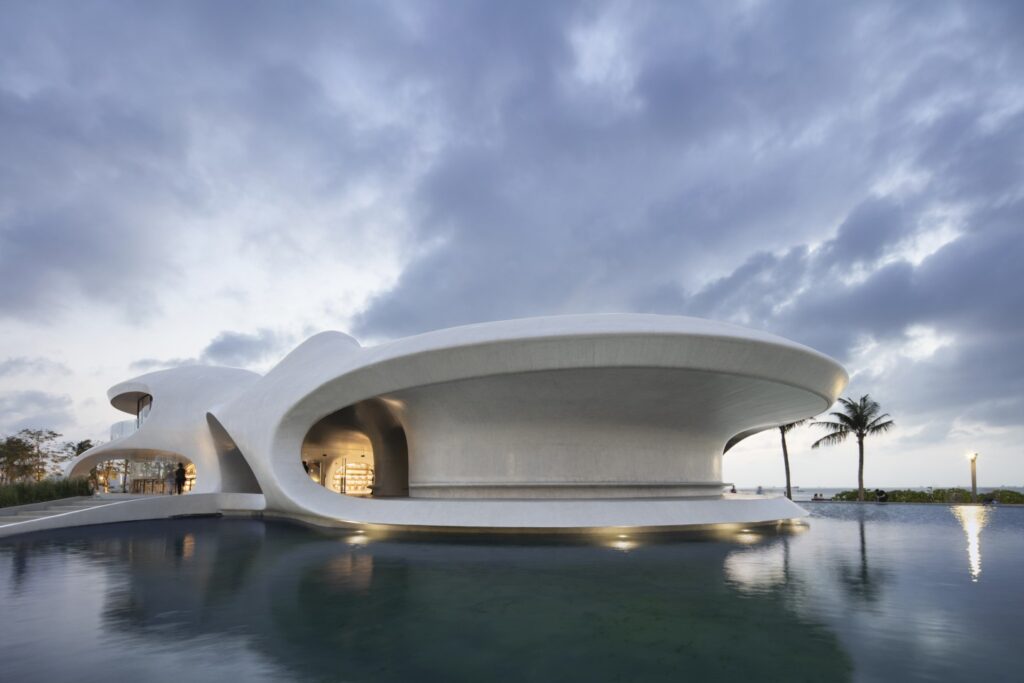 All mechanical, electrical and plumbing is hidden to ensure minimalist decor and smooth concrete has been wonderfully contrasted with wood and glazing. A big chunk of interior space has been reserved for reading are having capacity of approx 10000 books. There is also multi-functional audio-visual area and also children reading area with nooks and fun area to explore the nearby.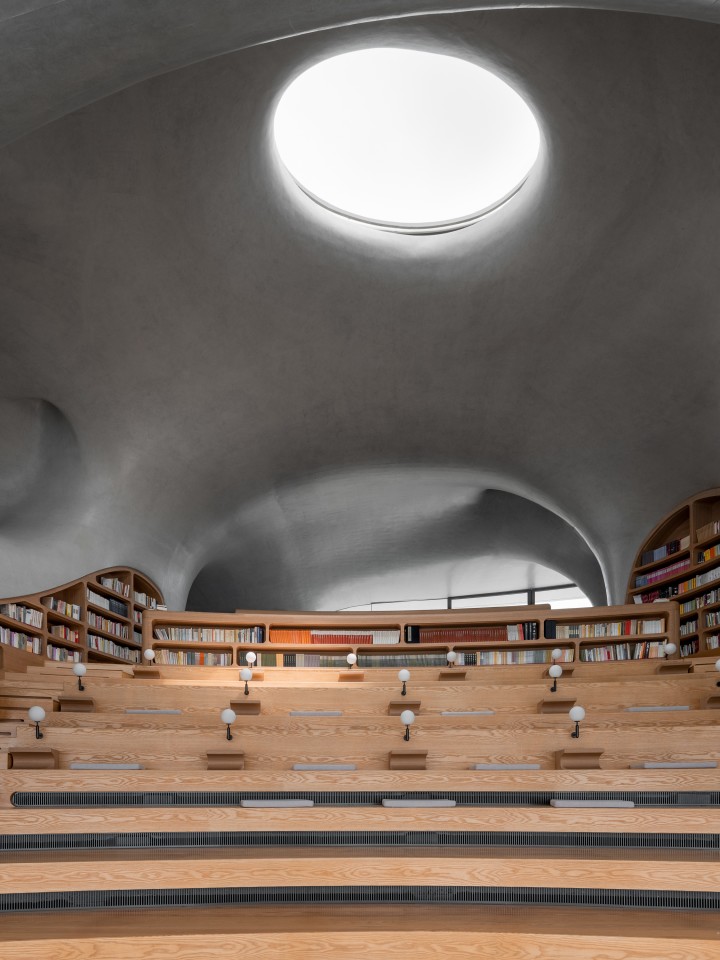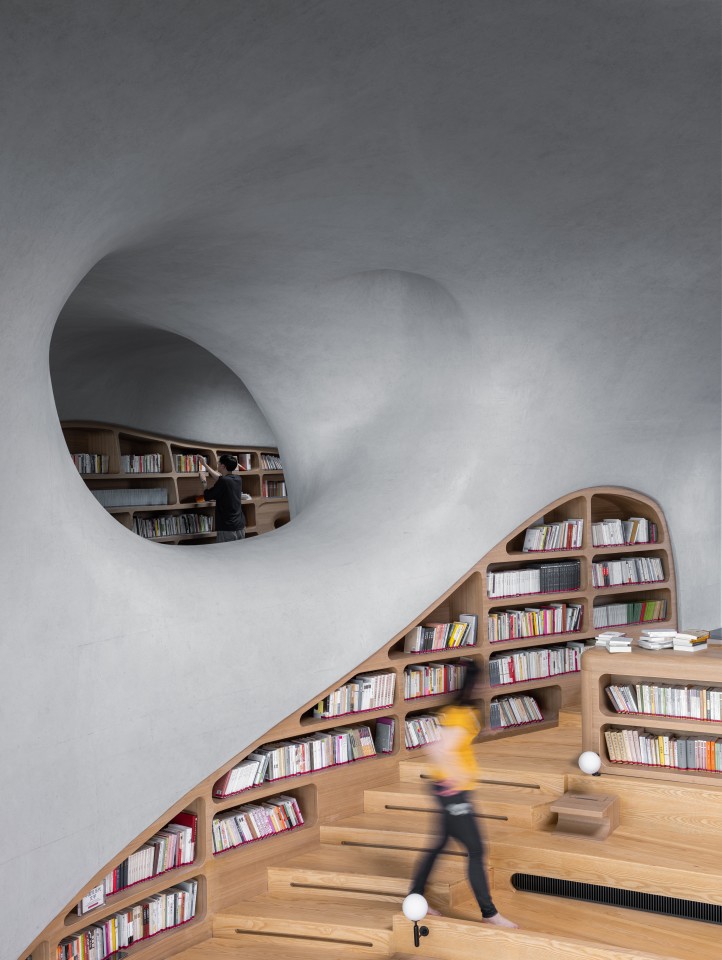 "The structural form creates several semi-outdoor spaces and platforms, which also serve as excellent spaces for people to read and gaze at the sea," says the firm. " To overcome the temperature issue, the outer corridor of the building has been cantilevered for comfortable temperature.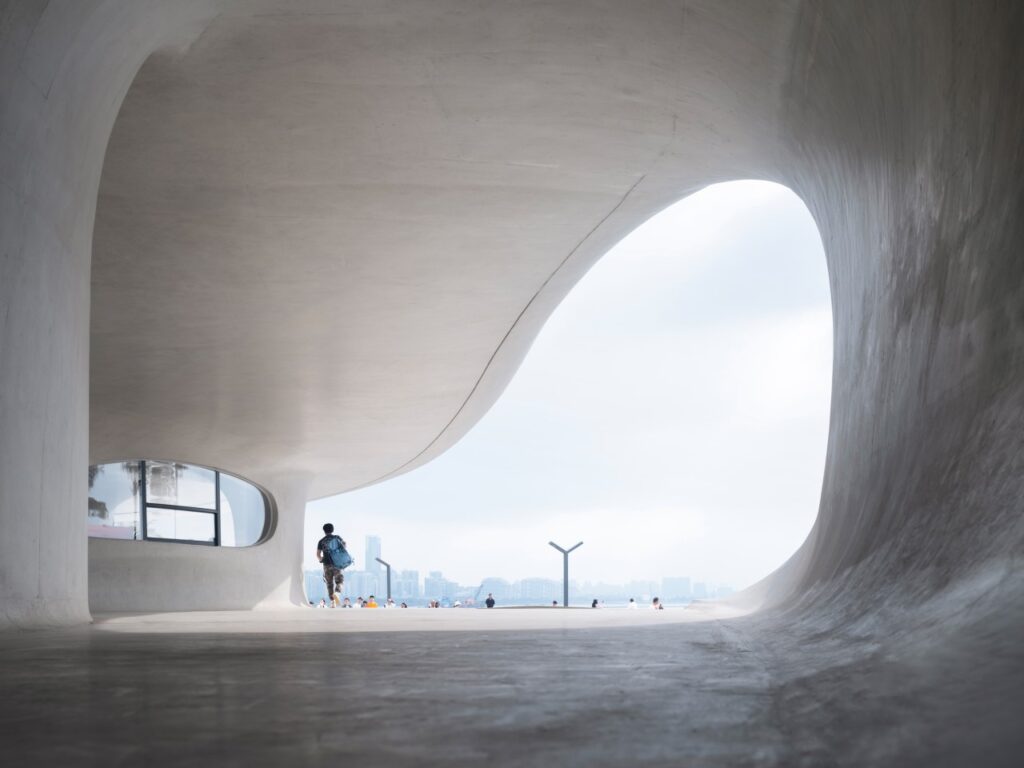 "The building, quietly located between land and sea, is highly sculptural. The pavilion's free and organic forms also allow for the creation of unique interior spaces, where walls, floors and ceilings merge in unpredictable ways, and the boundaries between the indoors and outdoors are blurred."