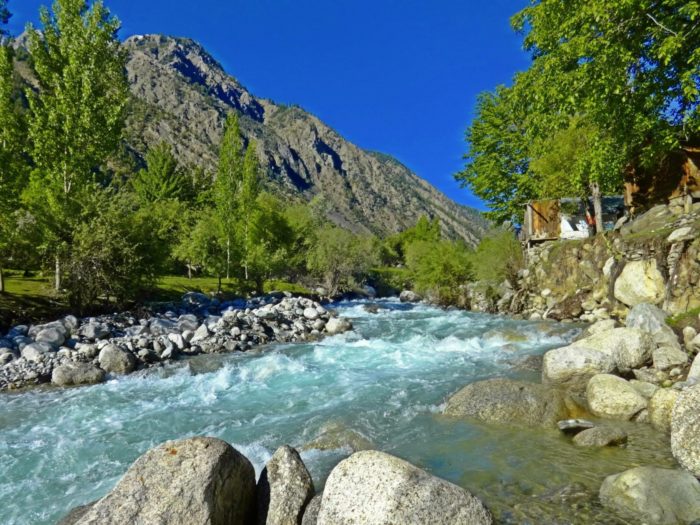 Forget what you know about the snow-capped peaks of Nepal, green valleys of Switzerland, or the magic of Niagara Falls, after visit of top attractions in Khyber Pakhtunkhwa, Pakistan. Tourists tend to find these areas easily accessible with tourist guides and local inhabitants guiding them accordingly, all determined to make your visit a memorable one. Khyber Pakhtunkhwa (KPK) being a mighty host of heavenly places, but have you been got enough about them just by reading? Following are the top 12 tourist attractions in KPK, Pakistan.
1-Naran Valley
In the Mansehra district, Kaghan is a jewel among many beautiful valleys. Spread on 160 Kilometer, this area is the most famous summer holiday destinations. The valley feature Alpine Meadows, Pine forests, crystal clear lakes, waterfalls and cool mountains. Special thing is Kunhar River which is popular for its trout (fish) .Nearby places are towns of Kaghan, Balakot, Naran and Paras.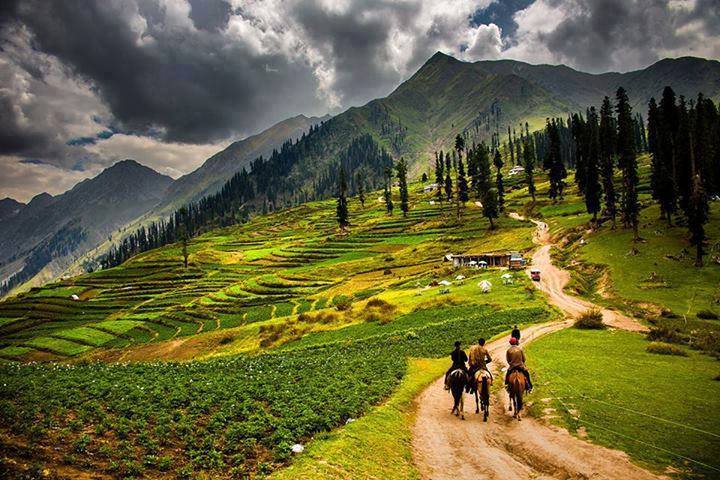 2-Kumrat Valley                                                                         
Kumrat valley is located in the Upper Dir district at 45 Kilometer from town Thall. Panjkora River flows along Hindokush Mountains, through this valley. The valley is famous for its lush greenery, water streams and beautiful Deodar forests but unfortunately large of trees are disappearing from earth as locals use their wood for cooking.
3-Lake Saif –ul-Malook
Lake Saif-ul-Malook is ranked 5th by the Guardian as one of the top tourist destination in Pakistan. The lake features see green, clear as crystal water magic that just word can hardly express the beauty of this place. Local inhabitants tells a story about a price and queen residing and dancing above the water surface every month on 14th of lunar calendar.
4-Mushkpuri
This destination is known to be the second highest hill of Galyat located in the hilly area of Abbottabad. Must explore the water ponds at the peak which offers an unforgettable reflection of sky and trees. This point presents nature nothing alike anything you have experience. It takes about three hours difficult traveling to reach at the top. A breath taking view of Kashmir valley can be taken from here also.
5-Ayubia National Park
Keeping an area of about 3200 Hectare, this place is home to migrating birds and animals. The park holds 104 species of plants, 203 species of birds and 31 species of mammals. The leopards and black bear can be seen wandering freely here. If you are interested in hiking go along the pipeline which leads you Dunga Gali, passing through Ayubia national park .Picturesque beauty of Jhelum River and pine trees on mountains present amazing views.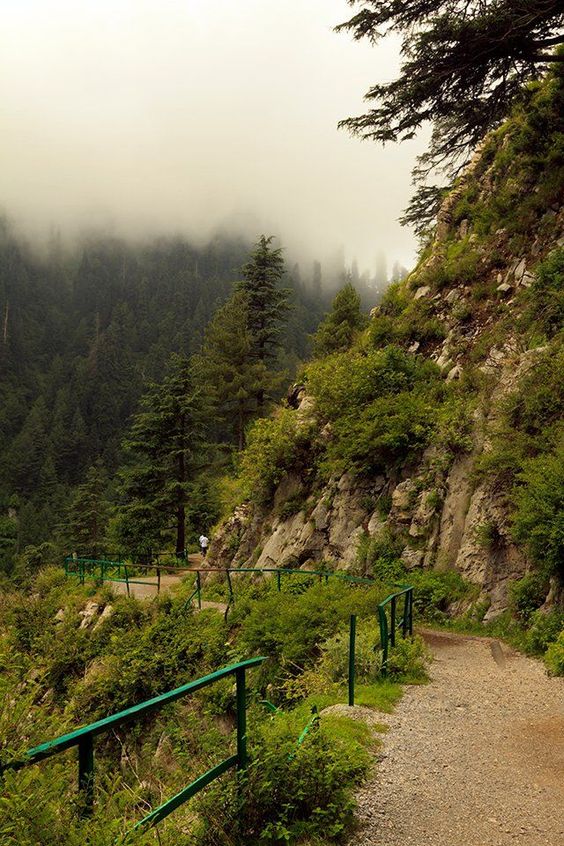 6-Swat Valley
Swat is known to be Pakistani Switzerland splendid with greenest valleys, waterfalls, fantastic views and having easy approach. This place is ideal for hiking, spending honeymoons and archaeology. Furthermore it has many Buddhist carvings, statues, and stupas.
7-Kalash valley
Situated in Chitral,Kalash valley is as beautiful as its people. It offers three valleys Rumber, Birir and Bamburat. The kalash people belongs to oldest tribe of South Asia and maintain their rich culture, festivals and languages. Its people are famous for hospitality and traditional Kalash dance.
8-Shogran
Shogran is a hill station located on green plateau in Kaghan valley at a height of 7749 feet above sea level. Shogran has a great potential as a tourist resort. It is a paradise for holiday makers and famous for its view of Malika-e-Parbat. It feature lush greenery, Pine forests and photogenic views.
9-Siri Paye
On your tour to Shogran must see Siri Paye Meadows and Siri lake. Covered with clouds and amazing scenery of snowy mountains, Siri paye is a green carpet land. Although, road condition from Shogran to Siri Paye is not good but this place is worth seeing.
10-Thandiani
The word "Thandiani" stands for very cool, no more can be said about the weather here. Located 31 kilometer from Abbottabad at height of 2700 meter this destination is really breath taking. It is filled with colored and attractive spots for anyone who want to see heaven on earth.
11-Ansoo Lake
The word "Ansoo" means tear, the lake is tear shaped .Reaching through a tiring journey from Saif-ul-Malook, this area is mostly covered with snow. If you want to see strong wonders of nature this place will be your first choice.
12- Malam Jabba
The only ski resort you would find in Pakistan is Malam Jabba. In the Hindu Kush mountain range nearly 40 km from Saidu Sharif in Swat Valley. It is 314 km from Islamabad and 51 km from Saidu Sharif Airport. The resort is equipped with modern facilities including roller/ice-skating rinks, chair lifts, skiing platforms, and snow clearing equipment.] By only, it does not mean it is an ugly and ordinary last resort to experience your deepest temptations of skiing in only a desperate attempt. It features 6 monasteries, 2 Buddhist stupas that you would find around it, as this area of KPK is home to mankind over 2000 years.
Images via pinterest and flickr