Zhangjiaji is one of the must –see places in the China. It is famous for its unique tourist sites. The most beautiful places of Zhangjiaji are located in Wulingyuan area, Sky kissing mountains, deep valleys and dense forests are natural landscape of the scenic area. The most famous part of this area is Zhangjiajie National Forest Park. Tianmen Mountain in the downtown and the glass bridge are another two famous attractions of Zhangjiaji. Normally 3 to 4 days are required to visit these places.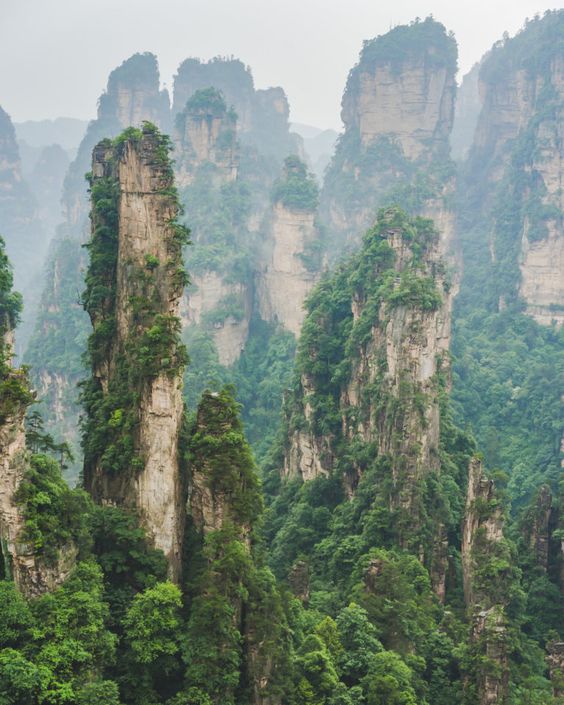 Tianmen Mountain
Tianmen Mountain is the most recommended tourist spot in the Zhangjiaji.  Tianmen is the highest peak in Zhangjiaji, having 4983 Feet (1519 Meter) height this mountain is considered as the soul of Zhangjiaji. It is not only a paradise for scenery but also for adventure and photography .Tianmen mountain cable way (the cliff having walkway), the glass skyway and Tianmen mountain cave are increasing its importance for viewers.
Zhangjiajie National Forest Park
Zhangjiajie National Forest Park is about 40 minutes' drive in North downtown Zhangjiaji. With its classic rocky tower view it is China's first National Forest Park. It consists of five main tourist areas like Huangshi village, golden whips stream, Yangiiajjie Tianzi and Yuanjiaji mountain.The largest and tallest outdoor elevator of the world is located in this area that provides access to the Hallelujah Mountain. Hallelujah Mountain's viewpoint is the most popular spot in Zhangjiajie National Forest Park.
Zhangjiaji green canyon Glass Bridge
Having two steep steps span and transparent glass at its bottom Zhangjiajie Glass Bridge is very attractive for tourists. With a total length of 430 meter and suspended 300 meter above the valley floor it is now the longest and highest glass-bottom bridge of the world.
 Baofeng Lake
Baofeng Lake was enlisted in 1992 as a world natural heritage site. The lake is filled with pure runoff water from the peaks of the mountain. Amazing waterfalls and Baofeng temple is also located in this area.236 Feet (72 Meter) deep this lake keeps 30 Hectare (75 Accor) area.
Yellow dragon Cave
Yellow dragon cave is admired by the UNESCO experts and was declared world natural heritage site. It is one of the largest cave in the China having 10 Hectares (25 Acres) area it is decorated by nature, with underground streams, huge cave and fantastic rocky shapes.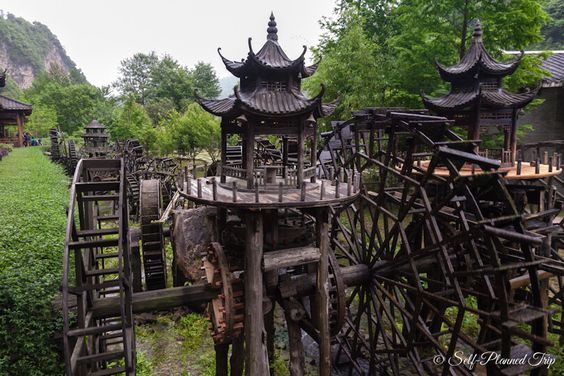 All Images Via